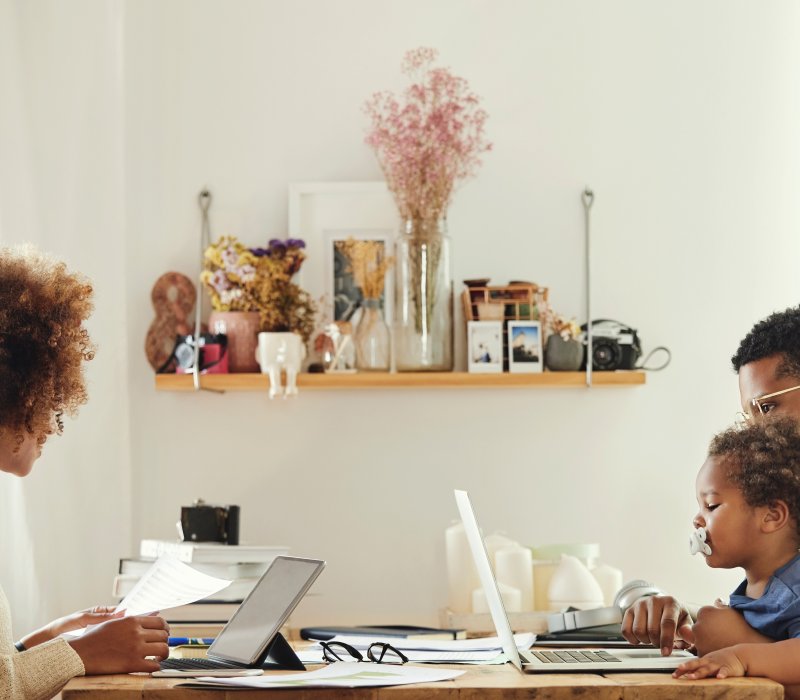 Governance
Together Tomorrow with Stephanie Rousset
Together Tomorrow - how are we coping with the Covid-19 crisis?
COVID-19 has heralded an era of unprecedented global transformation, professionally and personally for us all.
Across seven days, five voices from across our business shared their experiences of how they're continuing to serve clients while trying to cope with current challenges, safe in the knowledge that, soon, we will all be Together Tomorrow.
All of us have been impacted by Covid-19. Find out what "Together Tomorrow" means for some of our employees.
Moving virtual to stay on top of the physical assets' world - Interview with Stéphanie Rousset: Head of Europe - Client Capital Group - AXA IM Real Assets
What is the greatest challenge you are facing in your role during the current global crisis?
In my role I am responsible for raising capital for our Real Assets division in Europe, so naturally I am required to frequently travel to meet with both current and prospective clients. Whereas I would take the opportunity of being in Amsterdam or Copenhagen to meet with Dutch or Danish investors for example, this now seems like somewhat of a luxury and I must go for alternative solutions to interact with investors.
This immediate inability to meet face-to-face posed challenges to existing clients, but I have found the greatest challenge is to engage with prospects. When investing in Real Assets, visits to the physical asset is an important part of the Due Diligence process, current restrictions can sometimes delay final decision making.
What have you adapted successfully in your way of working?
We've had to adapt our ways of working dramatically. To combat my inability to travel, we have started using video calls on various platforms. Through video conferences we've been able to share with our clients our views on the real estate markets and our portfolios in the light of current events.
We have also adopted great use of VCs internally and it allowed me to stay close to my team, and I must say the level of communicating with my colleagues had increased!  Clearly the conferencing tools have allowed me to speak with my colleagues with improved ease – we remain very close, working together to tackle the difficult situation.
Image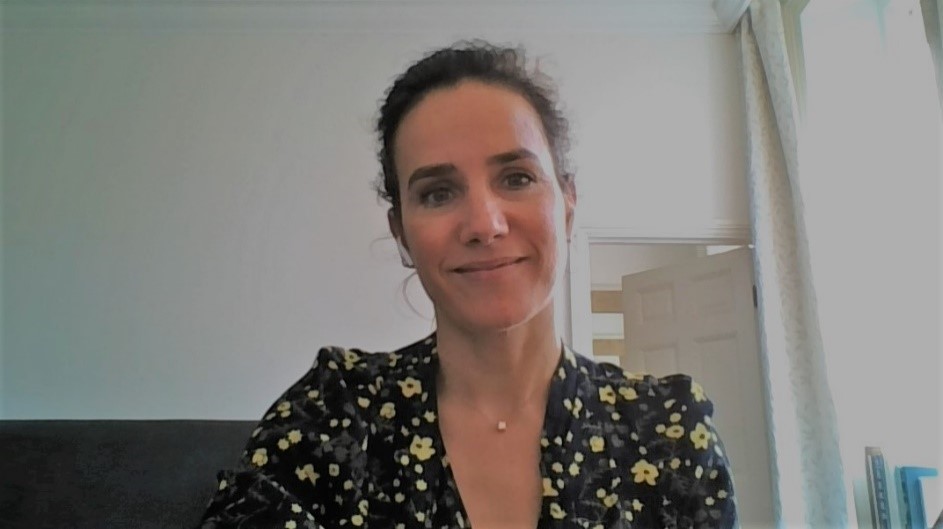 What do you miss most and why?                              
Without a doubt being outside! My normal life is very active, I'm always on the go – meeting new people, so after some time at home, being more static than usual, I do miss the fast pace.
After a day of calls, rather than face-to-face meetings, I still find that I have so much energy. So, I decided to invest in a spinning bike! Of course, I also make the most of my allowed exercise – running with my husband at least three times a week.
What has improved in the job you do?
Personally, I have really relished the time spent with my family over the last few weeks, even if it means my days have become much longer, adding parenting and keeping the house "relatively" clean on top of my work!! My husband and I have split our working commitments with looking after our children (although there is a lot of play station involved!). While it has been challenging, I feel positive that I will fondly look back on this extra time spent with my family while continuing to serve clients.
What have you been most surprised by?
The way the business has adapted quickly to communicate in different ways. I feel that going forwards our ways of working will change. It will be very interesting to see the eventual impact.
Working in Real Assets, we are keeping an eye on how working culture will impact the demand for office space for example. 
What will you tackle / improve next week?
So far, I have been taking the situation day by day and will probably continue to do so.
I've been trying to continue to think reflectively, to remember that in a few months' time I will look back on this and remember it as a time that was challenging, but one that my family and I got through together. My twelve-year old boy even said to me "Mummy I'm starting to miss missing you" which was very cute but shows how much time we are spending together!
What will you retain / keep up when normality resumes? What will be the long-term implications of this crisis?
I'd like to think that I'd continue to use the exercise bike! But, further to that, the tools that we've adopted as a business are both very powerful and interesting – the ability to contact each other with such ease is bringing great benefits which we will continue to utilise. I envisage that more people will work from home which is great – not everyone likes to travel, so empowering people to work in ways which suit them is only a good thing. Even I, who can't wait to be on the go again, must ensure that I equip my new flat in Paris with office space– I can certainly see the use now!
It is too early to say what the impact on the industry will be. I feel that the crisis will probably accelerate existing trends in the Real Asset industry such as shifting the requirements of office space. We will continue to monitor this as we have done for the last few years.