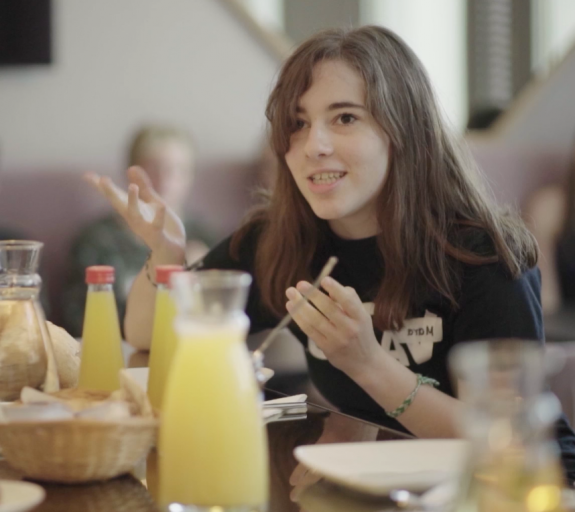 Making financial learning more accessible
Building a better future means starting today. At AXA IM we believe this will be further aided by enhancing the learning opportunities and financial education of people at all life stages. 
We are working with a number of organisations through sponsorships, associations, mentoring and volunteering programmes to support people to be tomorrow ready and prepared for their futures.
Discover some of the programmes and initiatives we are currently involved with in the UK, Germany and France.
Enhancing financial understanding of students in Germany
AXA IM has been involved in the PolECulE initiative for several years, and from the beginning of the programme when a conversation at an event  highlighted a need to improve financial education and learning for students. 
PolECulE is a university sponsored programme designed to enhance the political and economic understanding of German students in Hessen. It was launched in 2015 in one German school, thanks to the joint initiative of AXA IM and Goethe University.
Today, PolECulE is on the curriculum in the whole state of Hessen. It features bilingual courses combining political and economic content with cultural studies, starting from school year 6.