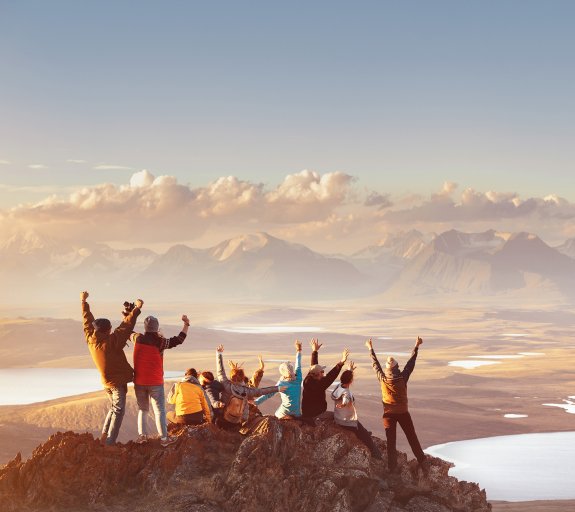 Governance
Our purpose in action
AXA IM Progress is our purpose in action
During my lifetime, I have witnessed many major market events and periods of economic uncertainty. What the world has been and is still living through in the global COVID-19 pandemic is the most uneasy period I can remember.  I imagine all of us have taken time to step back and evaluate what truly matters to us. This period of reflection will, I am confident, advance new consideration of our respective place in the world and our personal purpose.
This will also be the case for companies. Of course, the shape of this reinvention remains to be seen.
What we are seeing, however, are unparalleled shifts in human behaviour and attitudes as well as an acceleration of long-anticipated transformations such as progress on the transition to a low carbon future, on social inclusion, as well as on digitalisation and new, more flexible ways of working. 
Like it or not, change is here. The forcing effect of this crisis will have profound implications for businesses. But, in challenge lies opportunity. This is a pivotal moment for those who are brave enough to pause and reset.
At AXA IM, I am resolute in the need to be clear on what matters to us as a firm. We want to redouble our focus on responsibility. As a major investor, we have a significant role to play in tackling some of the world's greatest issues and inequities. We have the power to stimulate disruption and advocate for positive change for the global economy, the planet, and the communities in which we live.  We can act for human progress by investing for what matters.
This means starting at home. When we invest in companies, we look at what drives their decisions, how they are organised, how they conduct their activities, how they behave towards the environment, how they nurture their talent. There is no mystery reason why we do this. We do it because a company that acts in a sustainable manner, performs better in the long run.
Starting at home also means empowering our people to challenge, rethink and innovate. We are committed to ensuring that we uphold the same high standards that we expect to see in others as a fiduciary, as a partner and as an employer. I am not saying that everything is perfect at AXA IM, but what I can say is that we truly place sustainability at the heart of everything we do. It is embedded in how we think and act and unites our employees, our leaders, our growing number of specialists, to even newest members of our teams. We rely on the people within these teams to be empowered and accountable. Their unique blend of talent, commitment, focus and drive is our greatest strength.
We are supported in this journey by the scale and ambition of our parent company, AXA Group, which has made clear its commitments to acting as a force for collective good. We also actively seek out other partners who share our ambitions: joining forces with private enterprise, public companies, partnerships and not-for-profits to improve our industry and the world we live in.
It is the spirit of collective action we want to evidence here.
We recognise that individually we cannot change the world, but we know that collectively, we can. I am Marco Morelli and we together are AXA IM.
By Marco Morelli, Executive Chairman
AXA IM Progress is our purpose in action. It's here where we publish stories showing you our active approach to being responsible. How this is a determining factor in the long-term success of our clients, our people, and society at large.

We're including everyone in our journey, regardless of title, seniority, or occupation. All of our people are crucial drivers of our collective success. Everyone has a responsibility to ensure we stay true to our purpose.