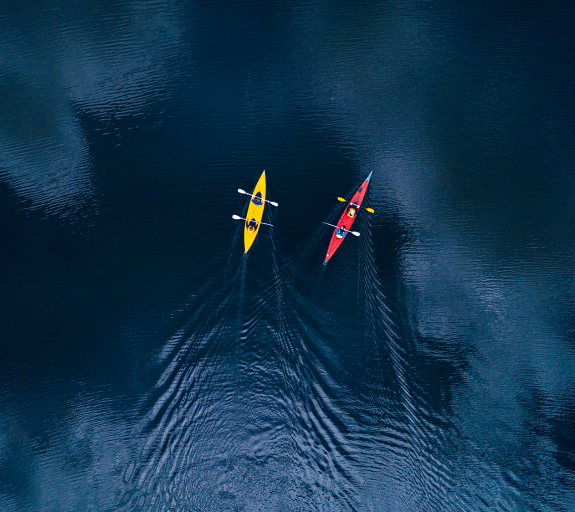 Stewardship and engagement
Our engagement to drive action and create meaningful impact.
What stewardship means to AXA IM
We see stewardship as the responsible allocation, management, and oversight of capital to create long-term value for our clients. Ultimately, our goal is to power a just and green transition to a more sustainable future.
Through our stewardship, as in all our business endeavours, we are guided by our purpose – to act for human progress by investing for what matters.
As the bedrock of responsible investing, stewardship is set to remain a priority for AXA IM.
Executive Chairman
How we act as a steward
We are not a passive partner for clients – we are an active owner of assets on their behalf. We act on our convictions and allocate capital, and this has the power to influence investee companies' behaviours. 
Engagement and dialogue with companies and clients is crucial to influencing not only the Net Zero trajectory but also enabling the just and green transition to a sustainable future. 
But if we don't see progress, we need to be brave and bold in our investment decisions and be ready to take action.
Our report
2021 Active Ownership and Stewardship Report
Our 2021 Active Ownership and Stewardship Report details our interactions with issuers over the year, alongside our vision for expanding that activity in the future. We see engagement and voting as a fundamental part of our fiduciary duty to clients as we seek to protect portfolios and help build sustainable economies for the decades to come.
Download the full report
How we engage to enable a sustainable future
During 2021 we engaged with companies on ESG themes where we believe we can effect meaningful change and impact. Our main themes of dialogue included climate, biodiversity, ecosystem protection and human capital among others. We have also started to cover new sectors, with an engagement programme focused on listed real estate companies; and we reinforced our engagement with policymakers on sustainable finance matters. 
We are also committed to providing transparency on our engagement activities, rolling out an engagement report at fund level for all products classified as 'article 9' in 2021 under the EU's Sustainable Finance Disclosure Regulation (SFDR). 
Read more about how AXA IM responds to the SRD II requirements. 
Engagement & voting in action
Engaging with investee companies is one of the most important parts of our jobs at AXA IM. We believe the dialogue we have with them has real potential to effect change – that's why we place so much emphasis on stewardship.

Check out our case studies to know more about our engagements.
Our vision for 2022
In 2022, stewardship remains one of the top priorities on our Responsible Investing (RI) roadmap, with the following expected evolutions:   
Biodiversity loss is a systemic risk which requires action. We expect that the investment we made in Iceberg Datalab in 2021 will be instrumental in allowing us to assess the biodiversity footprint of investee companies and to identify the drivers of engagement, including the most significant pressures those companies have on biodiversity across their value chain.  
'Just and Green Transition' is gaining more traction with companies and investors. So far, this theme has been absent from most companies' climate strategies. We believe our participation in the coalition 'Investors for a Just Transition', set up by Finance for Tomorrow, will help us encourage companies in the energy and agrifood sectors to pay more attention to the theme.
We are continuing to reinforce the governance of our stewardship activities. We believe this is a key element to ensure their success and to create the desired impact. This includes:  
A new reinforced 'three strikes and you're out' escalation policy for climate laggards. For concerned investee companies, we will actively engage over three years to push them to accelerate their climate journey, using escalation techniques as required. If the specific objective has not been reached after three years, we will divest. 
An increased commitment to transparency with enhancements to our engagement report at fund level expected during 2022, with the inclusion of qualitative information to complement the quantitative one.
Climate, biodiversity and social issues will remain key priorities for our engagement with companies, along with corporate governance, forming a key dimension of our RI strategy.
Our reports and policies
Through our engagement activities, we seek to use our influence as investors to encourage companies to mitigate environmental and social risks relevant to their sectors.