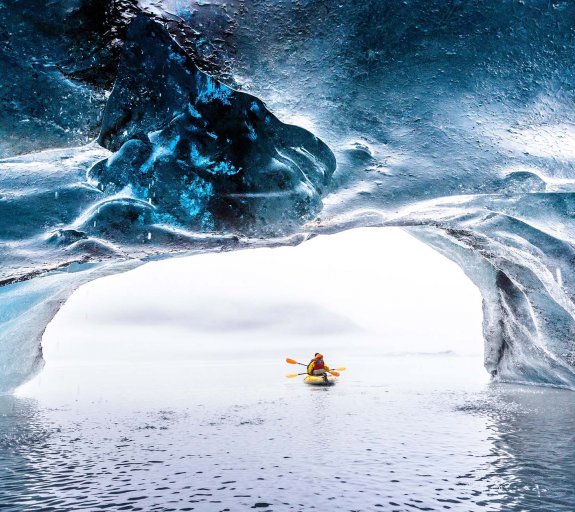 Our road to net zero
Accelerating the transition to a net zero world: our commitments as a responsible investor and business.
Our principles for climate action
The road to a net zero world is challenging to navigate and requires a collective effort. Every individual, company, and government must play its part.

There isn't one single answer or path to solving this challenge, but we want to be one of the leaders on this journey: in our investment choices, the products we offer, the way we engage and vote, and manage our business.

We actively invest with purpose and for the greater good, and stand by our convictions while balancing the need to deliver long-term value to clients.
Acting with conviction
We believe that our fiduciary duty goes beyond delivering returns to our clients. It is also about investing responsibly, driving climate action, and ensuring the long-term sustainability of the world we live in.
As at 2021, 41% of our eligible Assets Under Management (AUM) are on course to reach net zero by 2050 or sooner, and by 2030, the Co2 footprint of these assets should have decreased by 50% compared to 2019.
Our aim is to continue to grow the proportion of net zero aligned AUM in 2022. And as a founding investor of the Net Zero Asset Managers Initiative (NZAMI) launched in December 2020, we are committed to achieve net zero emissions across our portfolios by 2050 or sooner, as well as playing a key role in helping AXA Group realise their ambitious climate goals. 
As a business, we are working to become a net zero business by 2050, and we are applying a three-step methodology to make this happen: measure, reduce and compensate. We have already committed to reduce our own Co2 emissions by at least 25% by 2025.
Acting bravely and openly
Engagement and dialogue with companies and clients is crucial to influencing the journey to net zero. We recognise that the transition will come with some challenges, and whilst we will allocate more and more capital towards climate solutions and other net zero-aligned assets, we will continue to finance those which we believe are effectively transitioning.
We have reinforced our climate engagement and stewardship policy, with a view to divest from climate laggards (a focused list of companies considered material in both portfolios and on climate change) if after three years of constructive engagement not enough progress has been made.
Acting with others
We have always understood that by taking collective action with our peers and pooling our efforts and influence, we have the power to effect tangible change. We will continue to channel more capital towards responsible solutions to our clients, such as our climate aware investing range, as well as offering education programmes on ESG topics for our clients and employees.  
We believe a global approach to climate action from regulators is essential to ensure success in implementation of sustainable finance and real economy policies, and we are actively involved in steering groups and industry initiatives such as the NZAMI, NZAOA, NZAM and Climate Action 100. At the World Climate Summit recently we asked our industry peers to act decisively with us to influence companies that are not taking climate change seriously, through our decisions on capital allocation.
Climate Action
Acting decisively on climate issues
Climate change is a risk to us all. At AXA IM, we are determined to tackle the impact of climate-related risks, and we have made a number of key commitments to support our ambitions.
Download our Climate Action report
Find out about the innovations and practices that lie at the heart of our climate strategy.
We believe as a major global investor, business and employer, we have a role in generating positive and measurable progress for the global economy, the planet and the communities in which we live.
In conversation: 3 experts, 3 perspectives
Decarbonisation is undeniably underway, and the implications are huge for the global economy, our investment teams and of course, our clients.

Watch our three experts in conversation as they deep dive into decarbonisation, exploring the macroeconomic landscape and discussing the key challenges and opportunities that arise as we seek to transition to a low carbon economy.
#ViewOnTheCOP
AXA IM at COP26 and World Climate Summit
Read more about our presence during COP26 and hear our experts' insights on the event
Read more