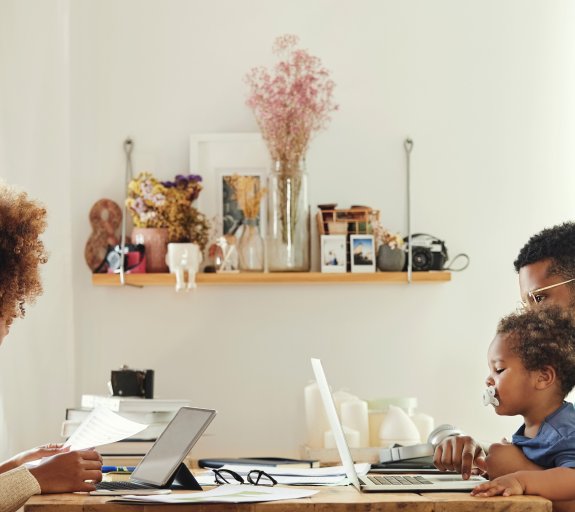 Governance
Tomorrow Together with David Page
Together Tomorrow - how are we coping with the Covid-19 crisis?
COVID-19 has heralded an era of unprecedented global transformation, professionally and personally for us all.
Across seven days, five voices from across our business shared their experiences of how they're continuing to serve clients while trying to cope with current challenges, safe in the knowledge that, soon, we will all be Together Tomorrow.
All of us have been impacted by Covid-19. Find out what "Together Tomorrow" means for some of our employees.
Empowering clients and investment teams to make informed decisions - Interview with David Page, Head of Macro Research
What is the greatest challenge you are facing in your role during the current global crisis?
Professionally, this is having an unmatched economic impact at a massive scale. The path of the virus is unclear and so, we are working hard to pin down its short-term and long-term implications in order to provide clients and portfolio managers with relevant information from the financial market.
As a researcher I am an information provider, but I also absorb information from others subconsciously by being in the same working environment. This connectivity with the broader working environment is difficult to maintain while at home. 
Image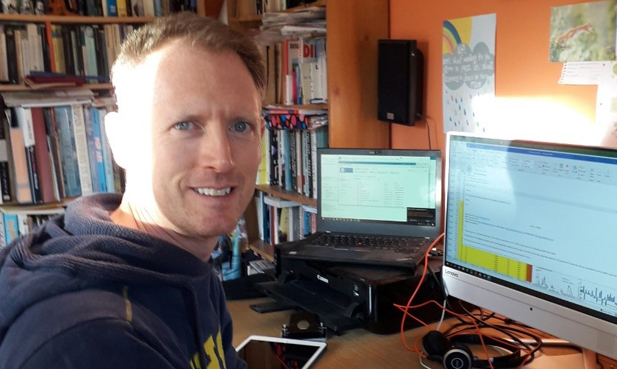 What have you adapted successfully in your way of working?
As a team we have worked out different ways of communicating. As most client interaction happens face to face, video conferencing has been very successful in maintaining these relationships. It's great, it feels more personal and allows to reach others in a timely manner.
Of course, some communication remains more efficient in person. For example, I used to brief my floor every morning, I now send an email instead. It takes me more time to put these words on email and indeed my team's bandwidth is restricted as reading this email requires more effort and concentration than simply listening.
This slower method of communication means we are not saving as much time from working from home as initially anticipated (or hoped!).
What do you miss most and why?
Professionally, I miss the connectivity and symbiotic relationship I have with colleagues where I subconsciously absorb information from our conversations. Personally, of course I miss seeing simply chatting with everyone, asking 'how was your weekend?'– it will be great when we're back together, I look forward to it.
What has improved in the job you do?
Video conferencing has been great at maintaining a portion of connectivity. It also opens the possibility to greater connectivity after the crisis. I also enjoy the extra time I've gained back from commuting and traveling long distances for short meetings!
What have you been most surprised by?
Economically, I am surprised daily, by both the speed and massive implications of the crisis. The shape of the world has changed in an unparalleled way. Economic forecasts are currently twice as bad as the Great Financial Crisis. We are continually surprised by policy responses and government involvement which could possibly never return to previously seen intervention levels. The role states will hold in the economy post-crisis is uncertain, as is the level of isolation or nationalism different countries will adopt when this is over.
On a personal level, I have been pleasantly surprised by how quickly we have all adapted to the challenging situation. My family and I have swiftly found a rhythm to our days and make the most of the opportunity to exercise daily.
Patterns in my team are also coming through again. Pockets of behaviours emerge, and the underlying structure remains unchanged. We are still providing the necessary support for clients and the firm.
What will you tackle / improve next week?
I am continuously working on delivering things more efficiently. We were working on embedding some IT projects with the team before the crisis and hopefully will be able to move forward with these soon.
What will you retain / keep up when normality resumes? What will be the long-term implications of this crisis?
Depending on how clients respond to it, I would be inclined to reduce the amount of time spent traveling to meetings. The new ways of connecting we are now using, especially video conferencing, have proven to be cost and time effective while still answering business objectives.
Visit the AXA IM Insights Hub for more from David Page and his team.