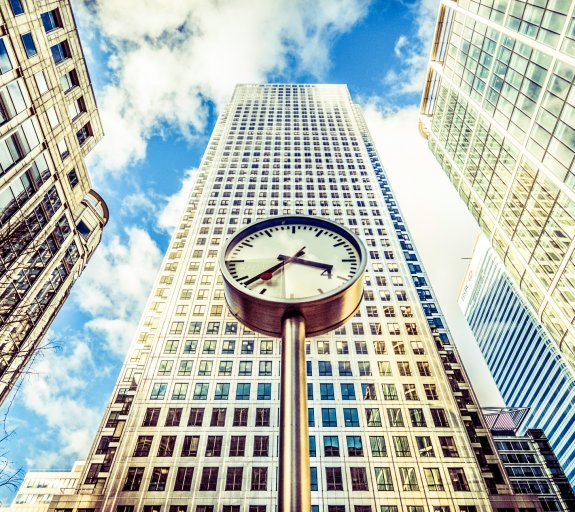 Take Two: Fed keeps interest rates on hold; global GDP growth expected to slow
25 September 2023 (3 min read)
---
What do you need to know?
The Federal Reserve (Fed) left its benchmark interest rate unchanged at between 5.25% and 5.50% at its meeting last week. While officials were all in agreement to keep rates on hold, the Fed's 'dot plot' – the chart of officials' rate expectations – shows one more hike is expected this year. The Fed described recent economic activity as "solid" and noted that jobs growth had slowed but remains strong. Elsewhere, the Bank of England surprised by keeping interest rates at 5.25%, following an unexpected fall in inflation in August to 6.7% from 6.8% in July.
Around the world
Global economic growth is expected to slow to 3.0% this year from 3.3% in 2022, with stronger than expected performance in the US moderating the impacts of China's weakening economy, according to the Organisation for Economic Co-operation and Development (OECD). However, this is an improvement on the 2.7% growth it forecast in June. In its Interim Economic Outlook, the OECD said it expects growth in 2024 to be 2.7% - down from its previous prediction of 2.9% - as the longer-term effects of tighter monetary policy materialise. Inflation is expected to ease throughout 2023 and 2024 but remain far above central bank objectives in most economies.
Figure in focus: 5.2%
The Eurozone's annual inflation figure for August was revised lower to 5.2% from an initial estimate of 5.3%, after 5.3% in July. Eurostat, the statistical office of the European Union, said the highest contribution to price rises over the month came from services. However, core inflation, which excludes more volatile food, energy, alcohol and tobacco prices, remained in line with the flash estimate, easing to 5.3% from 5.5% in July. The European Central Bank raised its key benchmark interest rate to a record high of 4% earlier this month, aiming to return inflation to its 2% target.
Words of wisdom
Planetary boundaries: A term which defines critical processes and their limits in the maintenance of a stable and resilient Earth system. A study by a group of scientists including from the Potsdam Institute for Climate Impact Research, published this month, outlines nine boundaries: Climate change; biosphere integrity; land system change; freshwater change; biogeochemical flows; ocean acidification; atmospheric aerosol loading; ozone depletion; and novel entities. Researchers revealed the Earth is beyond the "safe operating space" in six of the nine areas and pressure in all of them is increasing. However, rehabilitation is still feasible in all nine areas, the study said.
What's coming up
On Monday, Germany releases its Ifo Business Climate index for September, a closely watched indicator of the country's economic health. On Wednesday, the Bank of Japan publishes the minutes from its latest monetary policy meeting. On Thursday, a series of Eurozone surveys covering September are issued, including the bloc's Economic and Industrial Sentiment measures. In addition, Germany's preliminary estimate for September inflation is released, as well as the final estimate for US second quarter (Q2) GDP growth. On Friday, Japan reports its unemployment rate for August while the Eurozone releases its flash estimate for September inflation and the UK reports the final estimate of Q2 GDP.