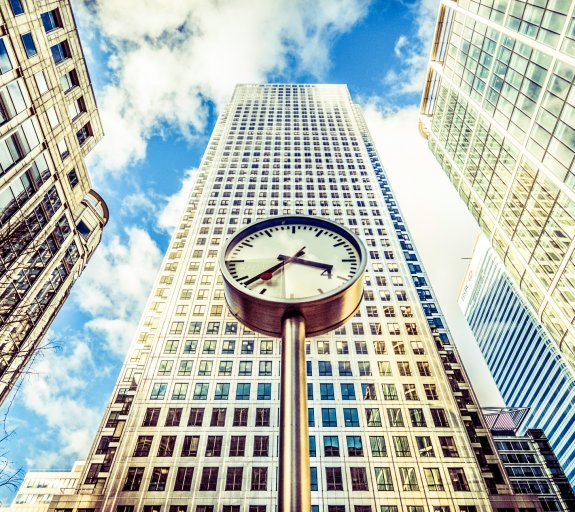 Take Two: Eurozone returns to growth; US credit rating downgraded
07 August 2023 (3 min read)
---
What do you need to know?
The Eurozone economy returned to growth in the second quarter (Q2), up a larger-than-expected 0.3% from Q1 as inflation pressures eased. It was also confirmed the bloc had narrowly avoided recession in the first three months of 2023, when GDP was flat. Interest rates in the region have hit a 23-year high, likely acting to soften growth, as the European Central Bank (ECB) seeks to relieve inflationary pressures. During July, Eurozone annual inflation fell to 5.3% from 5.5% in June, though still well above the ECB's 2% target. Core inflation, which excludes energy, food, alcohol and tobacco, remained at 5.5%.
Around the world
International credit rating agency Fitch downgraded the US government's long-term credit rating from AAA to AA+ amid what it called the country's "steady deterioration" in governance over the past two decades. It said the downgrade reflected the "expected fiscal deterioration over the next three years" as well as a growing government debt burden. Political stand-offs around the debt ceiling "have eroded confidence in fiscal management", Fitch added. US Treasury Secretary Janet Yellen called the decision "arbitrary" and based on "outdated" data. US bond yields rose after markets digested the news and the Treasury said it would increase issuance. Stocks were also down over the week1
Figure in Focus: 14
The Bank of England (BoE) raised its benchmark interest rate for the 14th time in a row, to 5.25% from 5.0%, as it seeks to dampen rising prices. Two of the nine-member rate-setting Monetary Policy Committee had argued for a 50-basis-point increase while another favoured a hold. BoE Governor Andrew Bailey warned inflation was hitting the least well-off the hardest, adding: "We need to make absolutely sure that it falls all the way back to the 2% target." The bank nudged lower its forecast for end-2023 inflation to 4.9% but pushed out its prediction for a return to target, now seen by Q2 2025 rather than end-2024.
Words of wisdom
Germanium and gallium: Two key raw materials in the manufacturing of semiconductors. China, the world's largest producer of gallium and germanium, has placed new restrictions on their exports which came into effect last week. It cited national security concerns as the metals may have military uses, as well as other commercial applications such as solar panels. However, the move was seen as a likely retaliation against recent curbs on tech exports to China by the US, Japan and the Netherlands.
What's coming up
China publishes import and export figures on Tuesday and follows up with its latest inflation numbers on Wednesday. On Thursday, India's central bank announces its latest interest rate decision and the US updates markets with July's inflation data - prices rose 3% in June, the smallest increase since March 2021. A flash estimate for UK second quarter (Q2) GDP growth is expected on Friday – the consensus forecast is for 0.1% growth, following 0.1% quarter-on-quarter expansion in Q1.
TVNDSSBXb3JsZCBOUiBJbmRleCwgd2VlayB0byBUaHVyc2RheeKAmXMgY2xvc2UsIGluIFVTIGRvbGxhciB0ZXJtcy4gU291cmNlOiBGYWN0U2V0LCAzIEF1Z3VzdCAyMDIz