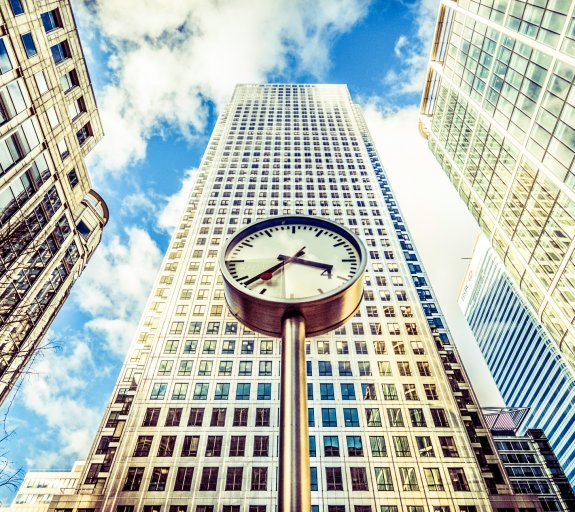 Take Two: ECB pauses rate hike cycle; US GDP beats expectations
30 October 2023 (3 min read)
---
What do you need to know?
The European Central Bank (ECB) left its benchmark interest rate on hold at 4.0%, bringing an end to its run of 10 consecutive rises. Although Eurozone inflation is easing, ECB President Christine Lagarde stated the bloc's economy "is likely to remain weak for the remainder of this year". Notably a flash composite Purchasing Managers' Index for the bloc fell to 46.5 in October from 47.2 in September, its lowest since November 2020. Not including the pandemic period, it was the lowest reading since March 2013. Elsewhere, the Bank of Canada kept interest rates on hold at 5.0%.
Around the world
US economic growth powered ahead in the third quarter (Q3) according to official figures. An advance estimate showed the world's largest economy grew at its fastest pace since Q4 2021, achieving a better-than-anticipated 4.9% annualised rise, up from 2.1% in Q2. Strong consumer spending – bolstered by a tight labour market – was a primary driver of growth while exports as well as state, local and federal government spending, were also up. The US Federal Reserve (Fed) meets to decide on interest rates this week; at its September meeting it left its benchmark interest rate unchanged at between 5.25% and 5.50%.
Figure in focus: One trillion yuan
China escalated its efforts to bolster its economy by announcing one trillion yuan ($137bn) of sovereign bond issuance. Alongside from the broad aim of boosting growth, the proceeds of the bonds are expected to be used to improve urban infrastructure, to cope with future disasters, after China suffered severe flooding this year. Post-pandemic, the world's second largest economy has struggled to reignite its previous economic momentum because of its troubled property sector and other headwinds. However, Q3 GDP grew at a better-than-expected quarterly rate of 1.3% - up from Q2's 0.5% - data released earlier this month showed.
Words of wisdom
Stated Policies Scenario: A model used by the International Energy Agency (IEA) to forecast the impact of existing and planned policies on the global energy system. In its latest outlook, the IEA predicts renewable energy will provide nearly half the world's electricity by 2030, up from around 30% currently. It also foresees 10 times as many electric vehicles worldwide at the end of the decade and solar power to generate more electricity globally than the entire US power system does at present. Energy-related CO2 emissions will peak by 2025, with the share of fossil fuels in global energy supply declining to 73% by 2030 from 80% now, it said.
What's coming up?
On Monday, a spate of Eurozone surveys, including its latest Economic, Industrial and Services Sentiment indicators, are issued. The bloc follows on Tuesday with a flash Q3 GDP growth estimate and flash inflation estimate for October. The same day sees the Bank of Japan meet to decide on interest rates while on Wednesday and Thursday respectively, the Fed and Bank of England convene for their own monetary policy meetings. On Friday, the US releases its latest employment numbers.