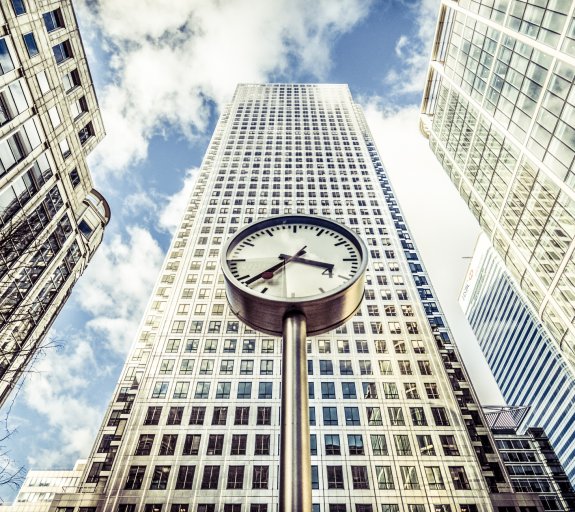 Take Two: Central banks signal sustained high rates, IMF offers bailout to Sri Lanka
02 September 2022 (3 min read)
---
What you need to know
The ripples from a gloomy speech by Federal Reserve Chair Jerome Powell on 26 August continued to pressure US and global stocks. Powell's comments were backed up last week by New York Fed President John Williams who signalled a sustained period of higher rates would likely follow in the battle against inflation. It was a similar story in Europe, where August inflation in the Eurozone reached 9.1% and price rises hit a near 50-year high in Germany, alongside hawkish comments from European Central Bank (ECB) Executive Board member Isabel Schnabel. She said central banks would have to tighten policy, even into a recession. The ECB meets to decide rates on Thursday.
Around the world
The latest round of global factory activity data for August showed the effects of Russia's invasion of Ukraine and China's lingering COVID-19 curbs. China's Caixin manufacturing purchasing managers' index (PMI) swung to 49.5 from 50.4 in the prior month. A figure below 50 indicates contraction. There was some positivity though as input prices dropped for the first time in 26 months. The final Eurozone manufacturing PMI published by S&P Global dipped to 49.6 from 49.8 in July, but in the US the ISM PMI was better than expected at 52.8. Meanwhile, the final S&P Global number for the UK was at 47.3 versus 52.1 in July, but better than the initial flash estimate of 46.
Figure in focus: $2.9bn
The International Monetary Fund (IMF) has offered Sri Lanka a provisional $2.9bn bailout loan to help the country tackle its worst economic crisis since gaining independence from Britain in 1948. The country, which needs to restructure some $30bn in debt, has seen the toppling of its president and social unrest on the back of soaring inflation as it struggles with fuel, food and other shortages. The pandemic severely hurt the country's tourism sector while a fertiliser ban hit its farming industry. To ensure the loan's approval, Sri Lanka will need to commit to several conditions and economic reforms.  
Words of Wisdom:
CCUS: An initialism for carbon capture, usage and storage – a set of technologies designed to trap carbon dioxide (CO2) to be recycled for later use or stored in reservoirs. CCUS will have a crucial role in reaching net zero targets, according to the International Energy Agency. Last week, China's Sinopec Corp commissioned the country's largest CCUS facility, and plans two additional plants by 2025. It estimates that 10.68 million tonnes of CO2 will be transported from its Qilu refinery and injected into a nearby oilfield over the next 15 years as China targets carbon neutrality by 2060.
What's coming up
Services and composite PMIs for Australia, China, India, the UK and Eurozone are published Monday, while the US follows with its own numbers on Tuesday. A third estimate for Eurozone second quarter (Q2) economic growth is announced on Wednesday – a previous forecast showed the bloc expanded by 3.9% on an annual basis. The Bank of Canada meets on Wednesday to decide on interest rates, while the European Central Bank will follow suit on Thursday. Friday sees the European Union hold an Emergency Energy Meeting.