Viewpoint Chief Economist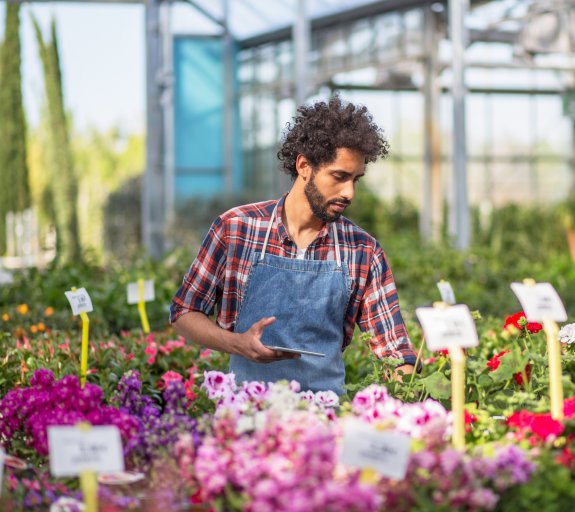 Investing to pastures green(er)
21 September 2020 (7 min read)
---
Key points
The first "partial lockdowns" are coming to Europe. This will raise public deficits as the phasing out of emergency fiscal support schemes is delayed. The ECB seems ready to accommodate.
We explore the green component of the EU's Next Generation plan. We think the focus on investment is the right way to combine support to economic growth and decarbonisation.
---
Some regions of Europe are returning to lockdown – for instance some districts of Madrid badly hit by the second wave of the pandemic. Yet, for now these lockdowns are very different from the ones imposed in March and April: schools remain open and commuting to work is still possible. This points to the entrenchment of a "90% economy": most sectors are allowed to operate normally and thus continue with their recovery, but some industries – e.g. hospitality – remain impaired for much longer than expected at the beginning of the summer. This is not necessarily consistent with a relapse in recession, but still creates policy challenges. Some of the extraordinary support measures set up last spring, which governments were planning to phase out this autumn, will probably have to be prolonged. France has already announced that its main part-time unemployment scheme which was going to be made less generous in October will remain available until next summer.
Government deficits will rise even further, and this in turn will force central banks to open the spigots of quantitative easing even wider. Last week we expressed the opinion that the hawkish noises in Christine Lagarde's latest press conference were not intentional. Statements from several ECB board members last week strengthened our view: the central bank's finger is on the buzzer. A report in the Financial Times on Sunday night indicated that a review of the Pandemic Emergency Purchasing Programme was starting, which could lead to the extension to the ECB's "ordinary" QE schemes of the flexibility already granted to the PEPP. We find this surprisingly early, but at least this makes our call for more ECB action in December more solid in our opinion.
A key feature of the fiscal stimulus plans in Europe is the centrality of green concerns. We think that reconciling economic growth and the green transition is better achieved when the policy instrument shifts to investment projects combined with carbon tax, rather than the usual combination of tax and production subsidy. Combining the EU's green agenda with concrete schemes to fund an investment surge – as per the "Next Generation" programme – is the right approach, in our view, to support both a decline in CO2 emissions and the recovery from the pandemic shock. 
Not for Retail distribution