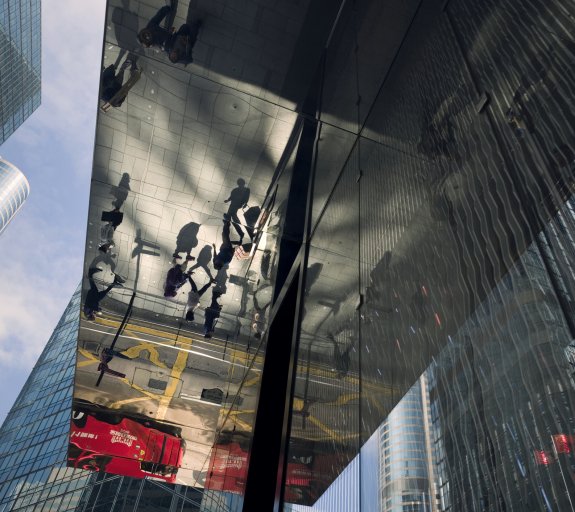 UK Reaction: May Inflation stuck at 8.7%
21 June 2023 (5 min read)
---
Consumer Price Index (CPI) inflation remained at 8.7% (y/y) in May, despite downward pressure from falls in fuel prices. This reading came above consensus estimates of an easing to 8.4%.
Core CPI rose to 7.1% - its highest level since 1992, above consensus estimates of the rate remaining at 6.8% driven by increases in core services on the month.
We expect the Monetary Policy Committee (MPC) to hike by 25 basis points (bp) at its June meeting tomorrow. The strength of today's numbers mean it's likely we could see members support a 50bp hike, but we on balance expect the MPC to maintain its pace of hiking. Following June, we expect another 25bp hike in August bringing Bank Rate to 5%. 
CPI inflation remained at 8.7% year-on-year (y/y) in May. This reading came above consensus estimates of inflation easing to 8.4% and the Bank of England's (BoE) projections of 8.3% published in its May Monetary Policy Report. Core CPI inflation rose to 7.1%, above consensus estimates of it remaining at 6.8%. Retail Price Index (RPI) inflation fell to 11.3 (compared to expectations of a decline to 11.2%) whilst Retail Price Index excluding mortgage interest payments (RPIX) fell to 10.3%. 
The strength in prices were broad-based, with declines seen in fuel prices on the month (-0.15ppt) offset by rises in air fares and various recreational goods and services. The collection date (16 May) means the data was unlikely to have been impacted by Bank holidays seen in May, but the Office for National Statistics (ONS) notes that some of the largest impacts came from volatile categories such as live music tickets and computer games. Food inflation also remained strong, though the pace is showing signs of slowing. Food prices increased by 0.9% on the month, a touch above the 0.6% rise indicated by BRC Food Prices and overall, the annual rate of food inflation declined to 18.3% from 19% in April. Transport also rose by more than we had anticipated as falls in the prices of motor fuels were offset by increases in other goods and services in the Transport category such as air fares and second-hand cars. Air fares rose by 20% on the month - through price movements may have been impacted by Easter and the data collection date in April. Used cars were also up 0.9% between May and April this year, compared to 1.7% declines seen last year. 
We had expected core inflation to rise this month as services inflation picked up, and in our view the combination of rise and the still-tight labour market will keep the MPC wary of inflation persistence. Both core and services CPI which most closely reflect domestic inflationary pressures rose to their highest levels since 1992. Services CPI rose to 7.4%, above the BoE's projection of 6.8% and core CPI rose to 7.1%. 
We continue to expect headline inflation to moderate over the coming months, but as this and recent data suggests the path to 2% is unlikely to be straightforward. The easing we expect to see in inflation will be helped by base effects as previous price rises drop out of the annual comparison, we also expect to see the contribution from energy to decline further as energy prices fall below the Government's Energy Price Guarantee. However whilst price momentum remains strong, the UK labour market remains tight and the UK also faces domestic challenges relating to Brexit, the risks of inflation persistence remains ever present. 
The BoE's MPC meets tomorrow and we expect the BoE to hike by 25bp tomorrow and signal that more is to come. Today's inflation data confirms that a 50 bp hike cannot be ruled out, but we on balance expect the MPC to maintain its pace of hiking. The MPC will be aware of the growing evidence and surveys that indicate the labour market, which is key for the evolution of inflation in the medium term, is moderating. In addition, there are clear signs from producer price inflation that signal price rises are likely to slow, but inflation in the UK clearly has more momentum than anticipated and some on the Committee may support increasing the pace of hiking. Following the June hike, we expect a further hike from the BoE in August where we expect them to peak at 5%.  
Markets reacted to the upside surprise in inflation and the strength in core, repricing expectations for Bank Rate. Markets are now pricing a 50% probability of a 50bp hike from the BoE tomorrow (up from 25% yesterday) and now see Bank Rate peaking at 6%. The pound rose against the dollar by 0.3% to $1.280 before settling to around 1.277.