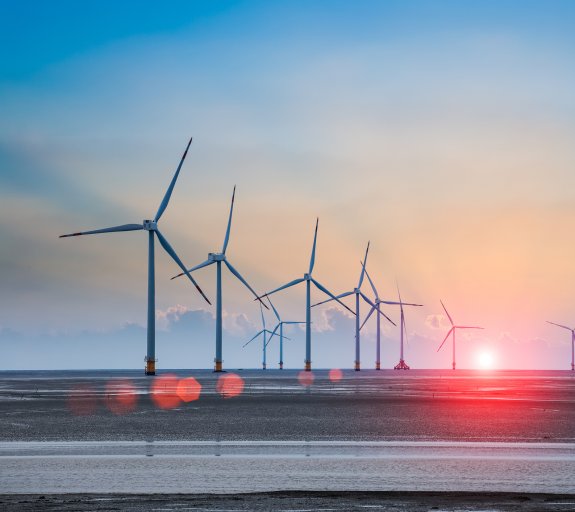 What investors should expect in 2021: The key areas shaping markets
30 November 2020 (10 min read)
---
Most of us are understandably looking forward to seeing 2020 in the rear-view mirror. The caustic impact of COVID-19 has been unprecedented, with lives and businesses tragically lost. The hit to the world's economy has been equally extraordinary, with the latest International Monetary Fund (IMF) Global Outlook forecasting a -4.4% contraction for the year as a whole.1
The annus horribilis, which 2020 certainly has been, is however coming to a close with an air of positivity. While the IMF is predicting a far more optimistic 5.2% growth in 2021, the real gamechanger has been on the scientific side. Pharmaceutical giants, scientists and governments have collaborated and galvanised their efforts like never before, in a bid to create a coronavirus-beating vaccine – and thankfully we currently have no less than three confirmed contenders.
But while this certainly helps the outlook for the coming 12 months – and the period won't have to try hard to surpass 2020 in terms of success - plenty of challenges remain for investors and markets. Below we highlight the areas we believe will shape 2021 and beyond.
A coronavirus vaccine
The news everyone had been waiting for arrived in early November. BioNTech and partner Pfizer – and shortly afterwards Moderna - announced that they had developed the first effective coronavirus vaccine. On 23 November the University of Oxford/AstraZeneca partnership also declared clinical success. The importance of these developments cannot be underestimated – and the cheer in markets was clear. Most major indices showed very strong gains during the month, with the MSCI World and S&P 500 up 5% apiece to 19 November, while the FTSE 100 and Eurostoxx 600 were ahead 10% and 6% respectively.2
While the end of the pandemic may be in sight, there are plenty of hurdles still to overcome – primarily the logistics of a swift and successful roll-out of vaccines. This is likely to take longer than perhaps we would expect, and we are potentially not going to see mass vaccination for some months yet - but hopefully herd immunity could be in sight by the end of 2021. Additionally, ethical and fair distribution of these vaccines could be an issue, and while the west and developed markets should have infrastructure in place, this may be a challenge across some emerging markets. 
Fewer infections mean more activity and under such a backdrop, the world's economic engine can gear back up once again, and sectors decimated by the crisis - such as travel and leisure, hospitality and retail - should hopefully enjoy a steady rebound as they return to more normal levels of business.
The green recovery
Despite the myriad of challenges which 2020 brought with it, one major positive to emerge was the renewed focus on the environment, and how the crisis could potentially accelerate the energy transition. With planes grounded for much of the year, and far fewer cars on the road, the world was gifted a much-needed drop in global carbon dioxide emissions. To ensure the success of 2015's Paris Agreement of limiting global warming to well below 2°C, we need to dramatically cut emissions and move the global energy sector towards greener, renewable alternatives.
Thankfully, it seems policymakers and governments wanted to use the crisis as a reason to bolster their efforts to tackle climate change. The European Union's (EU) recovery deal included €550bn dedicated to green initiatives – representing the largest ever single climate pledge.3  In addition, France, which is aiming to become the first major low-carbon economy in Europe, unveiled a €100bn coronavirus rescue package, of which a third will be for climate-related strategies.4
Elsewhere China - the world's biggest producer of CO₂ emissions - surprised markets by declaring its intention to become carbon neutral by 2060. In addition, Germany raised €6.5bn from its first ever green bond, while the UK government plans to issue its first green bond in 2021, both capitalising on rising investor demand.
At the same time, greater international cooperation is needed on issues such as carbon pricing. We believe that the crisis can influence the speed of energy transition for the better and that the onset of COVID-19 has sped up and intensified investor demand for more transparent and sustainable products – a trend we expect to continue.
Looking ahead, being able to demonstrate how COVID-19 has accelerated the carbon transition will be vital in the discussions between companies and investors. Achieving the Paris Agreement will require substantially more investment in alternatives, carbon capture and efficiency. Green bonds, the integration of environment, social and governance (ESG) factors, impact and dedicated carbon reduction investment strategies will all be vital elements in investors' contributions.
The new US administration
It was certainly serendipitous for investors that Joe Biden's victory in the US Presidential Election coincided with Pfizer's vaccine breakthrough, as the combined news sent a wave of euphoria through markets. However, looking ahead to the coming year, investors and markets should expect a dramatic change in the tone of voice coming from the White House.
From a near-term perspective, lockdowns are highly likely to become more rigid in the US, where according to Johns Hopkins University, there have been more than 12 million cases and 255,000 deaths at the time of writing.5  But a stricter lockdown will of course limit activity and following the third quarter's bumper 33.1% annualised acceleration, we forecast weaker economic data for the final three months of this year and the first quarter of 2021.6
But a material change in policy making will likely be high on the incoming US President's agenda. Biden has already indicted a four-pronged strategy for the short term - pandemic response, the economy, racial injustice and climate change. We won't know the Senate outcome until January, following a run-off election for two seats in Georgia. Presently, it appears difficult for the Democrats to win both run-off elections - which would thus deliver a Republican-majority Senate.
The fact that the Senate presently has a small Republican majority is seen to work against very progressive taxation and spending policies being implemented in 2021. On the economic front, Biden was hoping to usher in significant medium-term fiscal stimulus, which would help fuel expansion and reduce the reliance on monetary policy. But it looks like the world's largest economy will need to rely on central bank support for some time yet.
We do however anticipate that the US will revert to a much more multilateral approach to global policy. This will likely include a return of support for international groups such as the World Health Organization, World Trade Organization (WTO) and reengagement with the Paris accord. Regarding the US's prolonged trade war with China, we don't expect that there will be a rapid tearing up of any tariffs, but we do foresee more constructive re-engagement.
Brexit
The Brexit talks between the UK and EU policymakers look set to slide down to the wire. But come 11:00pm in the UK (midnight in Brussels) on 31 December, the transition period ends. According to EU Commission President Ursula von der Leyen, some progress has been made across certain areas regarding post-Brexit trade, following some "difficult weeks with very, very slow progress".7
News reports have highlighted that the talks are nearly concluded, but sticking points, such as fishing, remain. But given that time is rapidly running out to secure an agreement, it appears the EU is looking at potentially allowing a trade agreement with the UK to be ratified after the end-of-year deadline, to avoid a no-deal Brexit.8
Securing a deal means sidestepping a future relationship based only on WTO terms, as well as avoiding additional costs regarding the split and allowing wider agreements, for instance in equivalence for some financial services. Worryingly though, just circa 5% of British businesses have said they are prepared for new trading conditions.9
While we believe a last-minute deal will likely be secured, we expect it will be thin, and there will be a considerable impact on GDP. The UK's economy shrank by 19.8% in Q2, its worst quarter on record. The nation enjoyed a 15.5% rebound in Q3 as the lockdown eased, but given the UK is looking at further restrictions for the end of this year and into Q1 2021 at least, we expect further contraction. Our Macro Research team has a cautious outlook for UK growth in early 2021 and pencils in a 4.6% rise for the whole year, which would still leave GDP 4% lower than end-2019.
Looking ahead: Optimism, markets and policy
Financial markets have benefitted from monetary and fiscal support in 2020. Moreover, the expected development of a vaccine has allowed investors to look through the economic catastrophe of this year. For 2021, there are grounds for optimism as the world moves away from the coronavirus nightmare. Yet markets have a lot of good news priced in and remain reliant on significant policy support. Future investment returns need the good news on the outlook to translate to more business confidence, strong employment growth and the continued recovery in corporate earnings. We believe the macro themes we discuss here certainly provide the opportunity for this to happen.
aHR0cHM6Ly93d3cuaW1mLm9yZy9lbi9QdWJsaWNhdGlvbnMvV0VPL0lzc3Vlcy8yMDIwLzA5LzMwL3dvcmxkLWVjb25vbWljLW91dGxvb2stb2N0b2Jlci0yMDIw
U291cmNlOiBGYWN0U2V0LCBkYXRhIGFzIGF0IDE5LzExLzIwMjA=
UmV1dGVycyAvIEVVIEVVIG1ha2VzIHdvcmxkJ3MgYmlnZ2VzdCAnZ3JlZW4gcmVjb3ZlcnknIHBsZWRnZSAtIGJ1dCB3aWxsIGl0IGhpdCB0aGUgbWFyaz8gfCBSZXV0ZXJz
aHR0cHM6Ly93d3cuZ291dmVybmVtZW50LmZyL2VuL2V1cm9wZWFuLWFzcGVjdHMtb2YtZnJhbmNlLXMtcmVjb3ZlcnktcGxhbg==
Q09WSUQtMTkgTWFwIC0gSm9obnMgSG9wa2lucyBDb3JvbmF2aXJ1cyBSZXNvdXJjZSBDZW50ZXIgKGpodS5lZHUpIENvdmlkOiBGaXJzdCBBbWVyaWNhbnMgJ2NvdWxkIGdldCB2YWNjaW5lIGluIERlY2VtYmVyJyAtIEJCQyBOZXdz
VS5TLiBFY29ub215IGF0IGEgR2xhbmNlIHwgVS5TLiBCdXJlYXUgb2YgRWNvbm9taWMgQW5hbHlzaXMgKEJFQSk=
QnJleGl0OiBQcm9ncmVzcyBtYWRlIGluIHRvdWdoIGFyZWFzLCBzYXlzIEVVIGNoaWVmIC0gQkJDIE5ld3M=
QnJleGl0IGRlYWwgY291bGQgaGF2ZSB0byBiZSByYXRpZmllZCBpbiByZXRyb3NwZWN0LCBhcyB0aW1lIHJ1bnMgb3V0IG9uIE5ldyBZZWFyIGRlYWRsaW5lIHwgVGhlIEluZGVwZW5kZW50
QmFuayBvZiBFbmdsYW5kIOKAkyBNb25ldGFyeSBQb2xpY3kgUmVwb3J0IE5vdmVtYmVyIDIwMjA=
Not for Retail distribution