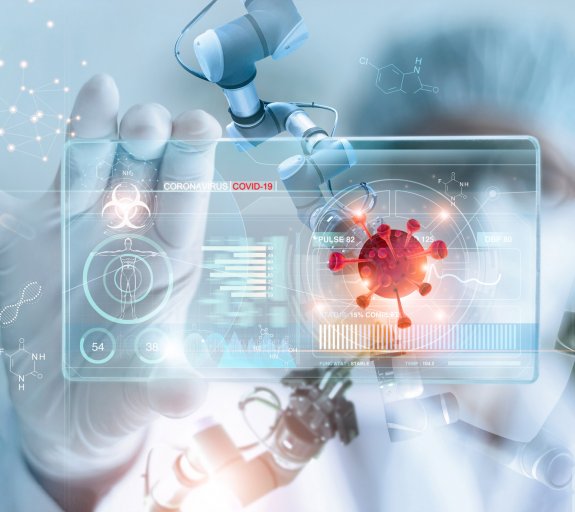 The pace of deforestation and how robots are helping fight coronavirus
11 June 2020 (7 min read)
---
How robots are being used to help the battle against the coronavirus pandemic, why women could have less financially secure retirements and how one country is tackling deforestation. Our round-up of provoking thoughts, penetrating insights and digital curiosities.
Robots vs. coronavirus
Robots in Japan, originally invented to clean toilets, have been repurposed to help fight the coronavirus pandemic, Reuters reports. The remote-controlled robotic arms, typically used for sanitation and equipment inspection purposes, are now using ultra-violet light to kill viruses on door handles.
Meanwhile the United Nations has donated five robots to Rwanda that will be used for mass temperature screening, patient monitoring and record keeping, according to CNN. They can assess up to 150 people per minute for virus symptoms and deliver medicine and other essentials to patients.
Meanwhile, a group of Syrian refugees have designed a Lego robot that dispenses hand sanitiser without being touched, the World Economic Forum says. Refugees are among the most vulnerable groups to coronavirus and the invention has now been replicated elsewhere.
Women's retirement less secure
Lower saving levels and longer life expectancies mean that women are facing a more insecure retirement than men. According to a new report, women have fewer opportunities to save during their careers, in part due to lower wages, as a result of discrimination Forbes reports. The study notes that one way of improving the situation could be to expand state benefits to address challenges such as divorce and care giving.
Older forests being lost
Older forests storing significant amounts of carbon are being lost at a rapid rate, according to the BBC. A new study using satellite images has found that an area of forest, the size of a football pitch, was lost every six seconds last year with Brazil accounting for a third of the destruction. Indonesia, however, kept losses at historically low levels thanks to government policies to prevent clearing land for palm oil plantations or logging.
Not for Retail distribution