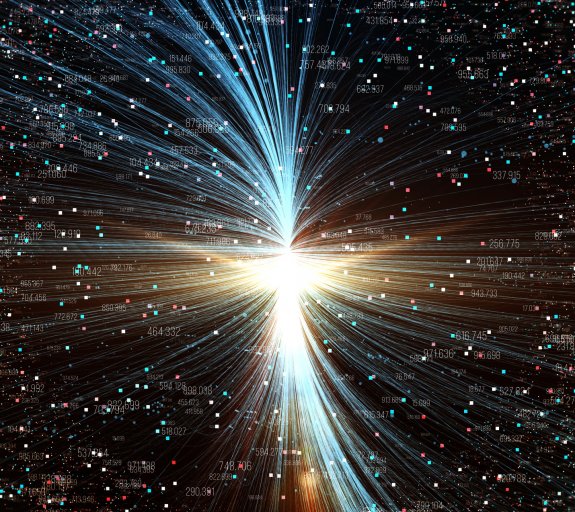 Cord cutters: How streaming services are changing the television industry
11 November 2020 (5 min read)
---
It wasn't so long ago that watching your favourite series would involve gathering around a television set in the living room, at a particular time on a given day – unless you had recorded it to watch later. Now, thanks to video streaming services, viewers can choose to watch their favourite show pretty much whenever, wherever they like – be it on their smart phone, tablet or laptop, at home or on their commute, and at any time of day.
The broadcasters making this happen are not television channels, but streaming services like Netflix, Amazon Prime Video, Hulu or YouTube TV. Subscribers to these services are known as 'cord cutters' – because they are cancelling their subscriptions to cable or satellite channels, watching television over the internet instead.
Cord-cutting is a global phenomenon, according to a report from PwC spanning 27 countries and territories. It found that 54% of those surveyed stream movies and television at least twice a week, with more than 50% streaming entertainment once a day or more frequently1 .
The rise of video streaming services has been meteoric in recent years. Today more than 13m homes in the UK – around half of the country's households – subscribe to such services, up from 11.2m in 2018, according to UK telecommunications regulator Ofcom2 . Meanwhile the vast majority of US households, at 74%, use a streaming service3 .Netflix is the market leader, with nearly 160m subscribers globally.4
Award-winning original programming is key
One way that these new services are gaining viewers is through investing considerable amounts into original programming. Netflix and Apple will reportedly spend $14bn and $6bn respectively on original content in 2019.5
For its part, Orange is the New Black has become one of Netflix's most watched original series, picking up a raft of awards, and the most recent season of Stranger Things – another Netflix original – was viewed by 64m households in the first four weeks after release.6
However, it isn't just new content that is popular – according to Ofcom the most streamed programme in the UK in 2018 was Friends7 , a series that is 25 years old.
Why is this significant? Friends is currently shown on Netflix, but is owned by WarnerMedia – which is setting up its own streaming service and planning to pull the show from Netflix next year.8
New services entering the market
That won't be the only popular series Netflix viewers will no longer be able to watch, as other services pull their content from rivals. WarnerMedia's offering will give viewers access to its existing libraries across Warner Bros, HBO, DC Universe and more. It is reported to be aiming to attract 70m subscribers.9
Meanwhile all eyes are on Disney+, a new service that launched on 12 November in the US, Canada and Netherlands, with other countries to follow later.
As well as the full Disney movie library, Disney owns 21st Century Fox, Pixar, Marvel, Star Wars and more – which means it can offer a vast number of programmes and films, that are likely to in future be unavailable via other services. And Apple TV+ has just launched with a library of Apple-produced series, documentaries and films, which will be another contender for viewing time.
The investment opportunity in this new world of digital streaming services is still nascent but the potential is clear. At the same time, the launch of new entrants into the market is creating a degree of noise, and discussion in the media of which will be the winners and losers.
However, I do not see the 'streaming wars' as being a battle between the likes of Netflix, Amazon and Disney fighting for market share – it's not going to be a case of which is the best streaming service. A single streaming service is unlikely to fulfil the needs of every viewer, with many likely to have more than one subscription depending on their interests – and the demographics of their household. Rather than a battle for dominance, this creates opportunities for the different players to position and differentiate themselves.
Ultimately, the losers, in my opinion, will be the linear television broadcasters – the traditional cable and satellite companies.
But is it too little, too late for some?
Many satellite and cable companies are taking steps into the video streaming arena, but it could be a case of too little, too late – or simply not offering viewers enough of the premium content that they have come to expect.
For example, NBC owner Comcast is launching Peacock – a streaming service named after the NBC logo – but will be late to the party and could struggle to differentiate itself from existing offerings. Comcast also owns Sky which could find its subscribers turn towards the new streaming services instead.
Meanwhile cable operator Charter Communications has signed a deal with Disney+ to carry its service 10 and in April, Liberty Global announced a deal with Amazon Prime Video to make the latter's content available to Virgin Media television customers in the UK11 . These are steps in the right direction, but companies like these could still potentially see their subscribers lured away to the streaming services. Echostar and Dish may also find their traditional business models could suffer.
In the UK, competitors BBC and ITV have teamed up to launch a streaming service called BritBox – an unusual move for rivals but one that underlines the challenge that streaming services pose to traditional media.
Changing the way viewers watch television – for good
This new viewing culture, characterised by wider choice, on-demand viewing and the ability to 'binge watch' as many episodes as you like at once, may have started with millennials – but is increasingly becoming the norm for their parents' generation. What's more, as millennials' discretionary spending increases and they move into their own homes, there is likely to be a longer-term shift towards this new way of watching.
For now, the cord cutters are in the driving seat – and in the future, the idea of cable television could be as outdated as the idea of black and white TV.
IFB3QyBHbG9iYWwgQ29uc3VtZXIgSW5zaWdodHMgU3VydmV5IDIwMTk=
T2Zjb20sIFVLIGJlY29tZXMgYSBuYXRpb24gb2Ygc3RyZWFtZXJzLCA3IEF1Z3VzdCAyMDE5
IExlaWNodG1hbiBSZXNlYXJjaCBHcm91cCwgMjcgQXVndXN0IDIwMTk=
IFJldXRlcnMsIE5ldGZsaXggc2hhcmVzIGp1bXAgYXMgc3Vic2NyaWJlcnMgZ3JvdyBhaGVhZCBvZiBEaXNuZXksIEFwcGxlIGF0dGFjaywgMTYgT2N0b2JlciAyMDE5
VGhlIFZlcmdlLCBBcHBsZSByZXBvcnRlZGx5IHVwcyBUViBzcGVuZGluZyBieSAkNSBiaWxsaW9uIHRvIGNvbXBldGUgd2l0aCBBbWF6b24gYW5kIE5ldGZsaXgsIDE5IEF1Z3VzdCAyMDE5
IFRoZSBOZXcgWW9yayBUaW1lcywg4oCYU3RyYW5nZXIgVGhpbmdz4oCZIGhlbHBzIE5ldGZsaXggaW5jcmVhc2Ugc3Vic2NyaWJlcnMsIDE2IE9jdG9iZXIgMjAxOQ==
T2Zjb20sIE1lZGlhIG5hdGlvbnM6IFVLIDIwMTkgcmVwb3J0LCA3IEF1Z3VzdCAyMDE5
IFJldXRlcnMsIOKAmEZyaWVuZHPigJkgdG8gbGVhdmUgTmV0ZmxpeCBpbiAyMDIwIGZvciBuZXcgSEJPIE1heCBzdHJlYW1pbmcgc2VydmljZSwgOSBKdWx5IDIwMTk=
Q05CQywgSm9obiBTdGFua2V54oCZcyBjaGFsbGVuZ2U6IE1ha2luZyBBVCZhbXA7VOKAmXMgJDEwMCBiaWxsaW9uIGJldCBvbiBUaW1lIFdhcm5lciBwYXkgb2ZmLCA3IEp1bmUgMjAxOQ==
XSBCbG9vbWJlcmcsIERpc25leSBzaWducyBkZWFsIHdpdGggQ2hhcnRlciBmb3IgY2hhbm5lbHMsIHN0cmVhbWluZyBzZXJ2aWNlcywgMTQgQXVndXN0IDIwMTk=
TGliZXJ0eSBHbG9iYWwsIDIzIEFwcmlsIDIwMTk=