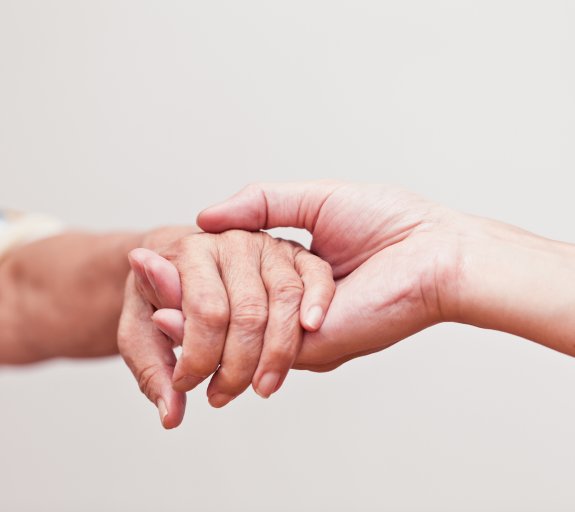 What are companies doing to tackle the impending dementia crisis?
10 May 2018 (15 min read)
---
Speed read:
Dementia is one of the major causes of disability and dependency among older people worldwide, and is likely to become the world's largest health issue as life expectancies rise
The implications of rapidly ageing populations are informing the ways companies operate across sectors
Companies must continue healthcare research, incentivise healthier consumer behaviour, and provide tailored long-term solutions to tackle dementia for future generation
Dementia in numbers: 
3 – There is a new case of dementia every 3 seconds around the world1
18 – If global dementia care were a country, it would be the 18th largest economy in the world2
50 million – About 50m people worldwide are living with dementia every day. This number will double every 20 years, reaching 82m in 2030 and 152m in 20503
$10bn – Companies are forecast to spend $10bn developing dementia and Alzheimer's treatments by 20214
43% – Delaying the onset of Alzheimer's by five years would reduce the expected number of patients by around 43% in the US by 20505
Why dementia matters more as populations age
As life expectancies continue to rise, dementia is likely to become one of the world's most challenging medical conditions, affecting an ever-larger proportion of the population. The number of people diagnosed with dementia is forecast to almost double every 20 years, and the financial cost of treating the condition is forecast to reach $1trillion this year. This could double to $2tn by 20306 . We see an impending global crisis for dementia as governments and healthcare systems struggle to cope with the rising number of patients.
What are companies doing about it?
Put simply, there is no known effective, proven medical method today for preventing or treating dementia or Alzheimer's disease7 , and finding a cure has become something of a holy grail for the healthcare industry – companies are forecast to spend more than $10bn on developing Alzheimer's and dementia treatments by 2021.  
What is dementia?
Dementia is a syndrome which progressively deteriorates people's memory, thinking, behaviour and the ability to perform everyday activities. Although often associated with old age, it is not a normal part of ageing.

What causes it?
Dementia is caused by a number of other diseases and injuries that affect the build-up of proteins in the brain or damage nerve cells. Alzheimer's disease is the most common cause of dementia, estimated to contribute to 60–70% of cases8 .

Who is most at risk?
The biggest risk factor for dementia is age – Alzheimer's and dementia incidence doubles for every additional six years among the elderly. Poorer countries also have higher rates of dementia – likely as a result of lifestyle factors which affect the likelihood of developing dementia such as education levels, nutrition and pollution.
This is largely driven by the fact that our understanding of the brain and associated neurological conditions are still in their infancy relative to other chronic conditions. Compare our very limited knowledge of the brain to science's understanding of the heart – while cardiovascular conditions remain a significant cause of death globally, medical knowledge has developed to the point that such conditions are now largely identifiable and treatable, at least in developed markets.
Similarly, advances in oncology mean that survival rates for cancer patients are improving, offering hope for people looking to enjoy richer, longer lives after a diagnosis. Thus the leading driver of mortality globally is steadily shifting from cardiovascular conditions and cancer to ageing-related chronic illnesses as life expectancies rise.
Dementia treatments in focus:
Antibodies – Biotech company Biogen is conducting advanced trials of an antibody called aducanumab, which targets a protein that accumulates in the brains of Alzheimer's patients and is believed to contribute to cognitive and functional decline9 . In early stage trials, aducanumab significantly slowed the rate of cognitive decline in patients with mild-to-moderate Alzheimer's, relative to patients that received a placebo.
Novel neurodegenerative therapies – Another biotech firm, Prothena, recently signed an $150m agreement with biopharmaceutical company Celgene to develop drugs which target three proteins that are linked to different types of dementia10 .
The potential of big data for earlier dementia diagnoses
"Dementia can be seen no longer as a disease of old age, but as a disease of mid-life that is clinically silent" – The Lancet medical journal
One of the most challenging aspects of diagnosing dementia is the progressive nature of the condition. Because early-stage dementia symptoms, such as forgetfulness, typically develop slowly and are easily dismissed as being a 'normal' part of getting older, people often only tend to seek medical attention when the condition reaches an advanced stage.
The rise of big data could help diagnose dementia earlier. Optum, a division of healthcare company United Health, launched a "Big Data Research Initiative" in 2015 in collaboration with industry, academia and governments, which aims to accelerate the pace of Alzheimer's research11 . The company uses advanced data science techniques to scour dementia patients' electronic health records for signals that can be useful in the predication, prevention and treatment of dementia.
By looking at the combination of mental and physical conditions which previous dementia and Alzheimer's patients have reported in the years preceding an official dementia diagnosis – particularly depression, physical falls and memory issues – the company has identified warning signals up to three years before a traditional diagnosis of the condition would have been possible.
Flow diagram of dementia-related signs and symptoms mentioned in clinical notes three years prior to an Alzheimer's disease or dementia diagnosis. Source: OptumLabs EHR Clinical Notes Data via NLP.
Neuroplasticity and video games – exploring potential dementia treatments
Treatments from other fields of cognitive disorders could also hold some answers for the treatment of dementia.

The concept of neuroplasticity – that the brain is able to change throughout our lives and that neural connections can be reformed through behavioural and cognitive factors – has been used to treat other neurological conditions with some success.

For example, Akili Interactive has developed a 'digital medicine' called AKL-T01 to help children with attention deficit hyperactivity disorder (ADHD) improve their control attention span and impulsivity. The treatment involves an immersive action video game experience played on a mobile tablet, which uses art, music, storytelling and rewards to keep patients engaged in therapeutic cognitive activity. The company has reported that trial patients showed 'statistically significant improvement' of their ADHD symptoms12 , and is seeking regulatory approval for the treatment. 

This suggests there are many other fields of medicine and science from which a potential cure to dementia, Alzheimer's and other cognitive disorders could emerge in the coming years.
A healthy lifestyle and hyperbolic discounting – knowing, but not acting
At earlier stages of dementia's progression, a healthy lifestyle has been shown to ward off the condition – more than a third of dementia cases could be prevented by spending more time education and avoiding negative lifestyle conditions such as stress, obesity, head injuries and pollution13 .
Despite these clearly identifiable behavioural patterns which lead to better odds of avoiding or delaying dementia, people often overlook the positive impact which small lifestyle changes can make over the long term. This is the result of 'hyperbolic discounting' – the mental bias of favouring those things with the most immediate impact.
This is neatly illustrated by the results of a physiological study carried out at Stanford University in the 1970s, which is now commonly known as the marshmallow test. The study gave participants the choice of receiving one marshmallow today, or two marshmallows tomorrow, and revealed that many people tend to favour instant gratification over long-term reward. Interestingly, follow-up studies on participants revealed that people who were able to prioritise the long-term outcome generally went on to have better lives.
In this way, many people are aware of the ways in which their lifestyle and behaviours contribute to reducing the chances of dementia, but make little concerted effort to act on it. Given the significant costs of treating dementia and associated issues (like broken bones from falling over), this could impact the way insurers offer protection.
Indeed Vitality, a division of South African insurer Discovery, is acutely aware of this, and the company's CEO Adrian Gore has said that people live unhealthy lifestyles "because they only care about the now"14 . To address these challenges in a positive way, the company actively encourages its customers to live healthier lives by offering health-tracking devices. This helps customers manage their own lifestyles better, with the advantage of lowering how much the company spends on treating preventable conditions such as obesity.
Building long-term memory care for dementia patients
Companies are also aware of the impending crisis of dependency – as populations grow older, younger generations are less financially and emotionally equipped to care for elderly relatives with the condition, as they juggle responsibilities for both their own children, parents and grandparents.
A staggering 85% of dementia costs are related to family and social care (distinct from medical care) which can have a significantly negative effect on the day-to-day wellbeing on the families of dementia patients – about 40% of carers are clinically depressed or suffer from anxiety15 .
In the real estate sector, there has been a steady move to develop more memory care facilities, which are different from typical assisted living facilities or care homes, in that they are designed specifically around the deteriorating abilities and mobility of dementia patients.
During early stages of the condition while patients retain some independence, assisted living facilities offer a basic level of supervision and care, with staff on-hand to help with daily activities like dressing and bathing. However as the condition worsens, they need higher levels of skilled supervision, around-the-clock care, and a range of activities and therapies.
Memory care facilities are often designed to help patients connect to those elements of their self which the condition ravishes – some are built in the architectural styles of the 1940s (the years which today's older Alzheimer's patients are most likely to remember), while others also use music therapies and pump familiar scents throughout the community to stimulate those sensory parts of the brain which are not connected to memory. They also involve higher levels of security to prevent disorientated patients wandering and getting hurt. These factors are likely to see a steady increase in the demand for, and occupancy of, specialist long-term care facilities16 .
Tackling dementia
Ultimately, the steady ageing of global populations will have significant implications on individuals, companies and governments alike over the coming decades. The need to tackle the societal issues which arise from this multi-decade trend is likely to influence corporate strategy, and strengthen the alignment of companies and socially-conscious shareholders. Already, companies across a wide range of industries are acknowledging that the needs of older generations will be increasingly important as the global share of older people increases.
Understanding, preventing and treating chronic diseases such as dementia will be key to improving human, social and economic wellbeing, and companies must continue healthcare research, incentivise healthier consumer behaviour, and provide tailored long-term solutions to address this condition for future generations.
QWx6aGVpbWVy4oCZcyBEaXNlYXNlIEludGVybmF0aW9uYWwsIFdvcmxkIEFsemhlaW1lcuKAmXMnIFJlcG9ydCAyMDE1IA==
QWx6aGVpbWVy4oCZcyBEaXNlYXNlIEludGVybmF0aW9uYWwsIFdvcmxkIEFsemhlaW1lcuKAmXMnIFJlcG9ydCAyMDE1IA==
QWx6aGVpbWVy4oCZcyBEaXNlYXNlIEludGVybmF0aW9uYWwsIFdvcmxkIEFsemhlaW1lcuKAmXMnIFJlcG9ydCAyMDE1IA==
QkkgUmVzZWFyY2ggdmlhIEJBTUwgVGhlIFNpbHZlciBFY29ub215IC0gR2xvYmFsIEFnZWluZyBQcmltZXIsIE1heSAyMDE2IA==
Rm9ydW0gSGVhbHRoIEVjb24gUG9saWN5LCBOb3ZlbWJlciAyMDE0
UmFkaW9sIDIwMTUsIHZpYSBBbHpoZWltZXLigJlzIERpc2Vhc2UgSW50ZXJuYXRpb25hbA==
V29ybGQgSGVhbHRoIE9yZ2FuaXNhdGlvbiwgY29ycmVjdCBhcyBhdCBBcHJpbCAyMDE4
V29ybGQgSGVhbHRoIE9yZ2FuaXNhdGlvbiwgY29ycmVjdCBhcyBhdCBBcHJpbCAyMDE4
QmlvZ2VuLCBhcyBhdCBBcHJpbCAyMDE4
UHJvdGhlbmEsIE1hcmNoIDIwMTgg
T3B0dW0sIEZlYnJ1YXJ5IDIwMTU=
QWtpbGkgSW50ZXJhY3RpdmUsIERlY2VtYmVyIDIwMTc=
TGFuY2V0IG1lZGljYWwgam91cm5hbCB2aWEgRmluYW5jaWFsIFRpbWVzLCBNYXJjaCAyMDE4
QWRyaWFuIEdvcmUgdmlhIEZOIE5ld3MsIE1heSAyMDE3
VGhlIExhbmNldCwgUHJlcGFyaW5nIGZvciBsYXRlciBsaWZlIHRvZGF5LCBKdWx5IDIwMTc=
U2VuaW9yIEhvdXNpbmcgQW5hbHl0aWNzLCBKdWx5IDIwMTc=
Not for Retail distribution: