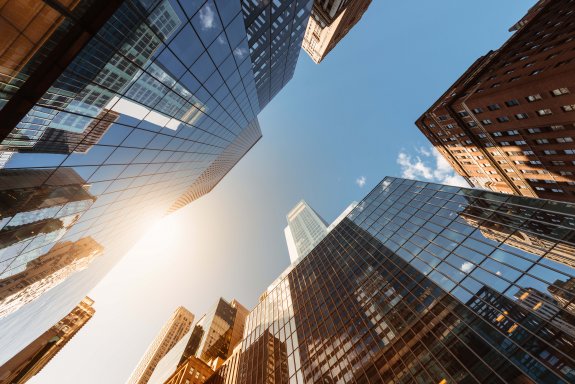 UK reaction: Prime Minister Johnson - Managing Inconsistencies
23 July 2019 (5 min read)
---
David Page, Senior Economist at AXA Investment Managers, comments on the Conservative Party leadership election result.
Johnson wins Conservative leadership election (66% to 34%).
In a short speech Johnson reiterated his campaign mantra "to deliver Brexit, unite the country and defeat Jeremy Corbyn".
Johnson's Brexit position is the most important for markets, but for now remains a mesh of inconsistencies. This works as a campaigning/negotiating position but will unwind in October.
We continue to expect an extension of Brexit beyond 31 October.
---
The Conservative Party announced the results of its 46-day leadership contest. At noon today, Boris Johnson was announced the new Conservative Party leader, beating Jeremy Hunt by 92,153 votes to 46,656 (66.4% to 33.6%). This was just a little shy of the margin by which David Cameron won the leadership race against David Davis in 2005 (68%-32%). The outcome was broadly anticipated by markets. We had considered Johnson to be the likely winner from the start of the race and considered him highly likely as the vote went out to the Tory membership.
Johnson gave a short speech after the results were announced. He spoke of the Conservative Party tradition of delivering a balance of peoples "noble desires". He discussed not being "daunted" by the apparently irreconcilable nature of what he had promised. And he repeated his overriding aims as Prime Minister "to deliver Brexit, unite the country and defeat Jeremy Corbyn". Beyond this brief rhetorical flourish though, there was nothing new at this stage.
Theresa May will handle Prime Minister's Questions in Parliament tomorrow and will then resign to the Queen. Johnson will become Prime Minister thereafter. Opposition leader Jeremy Corbyn stated that he would not table a no confidence motion against the Prime Minister before the summer but would hold it back for September. Ahead of that there will be several ministerial resignations including Sir Alan Duncan (Foreign Office), Anne Milton (Education) and Chancellor Philip Hammond and Justice Secretary David Gauke. Parliament will then rise on Thursday for the summer, scheduled to return on 3rd September. Prime Minister Johnson's first official act will thus likely be to attend the G7 Leaders' Summit towards the end of August. He will also likely meet EU leaders over the coming weeks and begin the likely process of renegotiation with the EU.   
The most pressing question surrounding Johnson is what this means for Brexit and we have learned nothing new about his intentions today. Johnson is committed to delivering Brexit on 31 October "do or die, come what may", to agreeing a deal without an Irish backstop and to the view that it is a "one in a million" chance of leaving the EU with "no deal". This appears inconsistent on its own terms. It is also time inconsistent insofar as what looks like a good negotiating position now, both with the EU and to manoeuvre Parliament towards accepting a deal, will not look so good come the end of October. Our conviction remains that the Brexit saga will persist beyond 31 October, seeing a greater possibility that Johnson will seek more time to pursue 'fruitful' negotiations with the EU – or Parliament will force a delay. Both options include the possibility that the UK extends the timeline to allow for a democratic process, likely a General Election, or even a second referendum. A "no deal" outcome is certainly still a risk, not least as it is the default outcome of the Article 50 process and therefore what happens amongst a variety of intended or unintended constitutional grey areas. However, we do not consider a "no deal" outcome a central scenario.
Financial markets saw little reaction with Johnson for a long time the presumptive winner of this contest. 2-year and 10-year gilt yields were unchanged at 0.48% and 0.70% respectively. Sterling inched lower to the dollar, down around 0.2% to the bottom end of the range traded over the past two years £1.245 but was broadly unchanged to the euro at £0.898. The FTSE 100 rose 0.5% since the announcement – but this came across broad-based equity gains, with the Euro 300 index also up 0.4% over the same period.