Social
"I could not imagine leaving my wife alone to welcome our new baby into our home."
Pierre-Axel, China Country Manager at AXA IM Asia
We have asked some of our colleagues to share about their parental leave experience. Hear from Pierre-Axel who took advantage of the 4-weeks paternity leave.
Image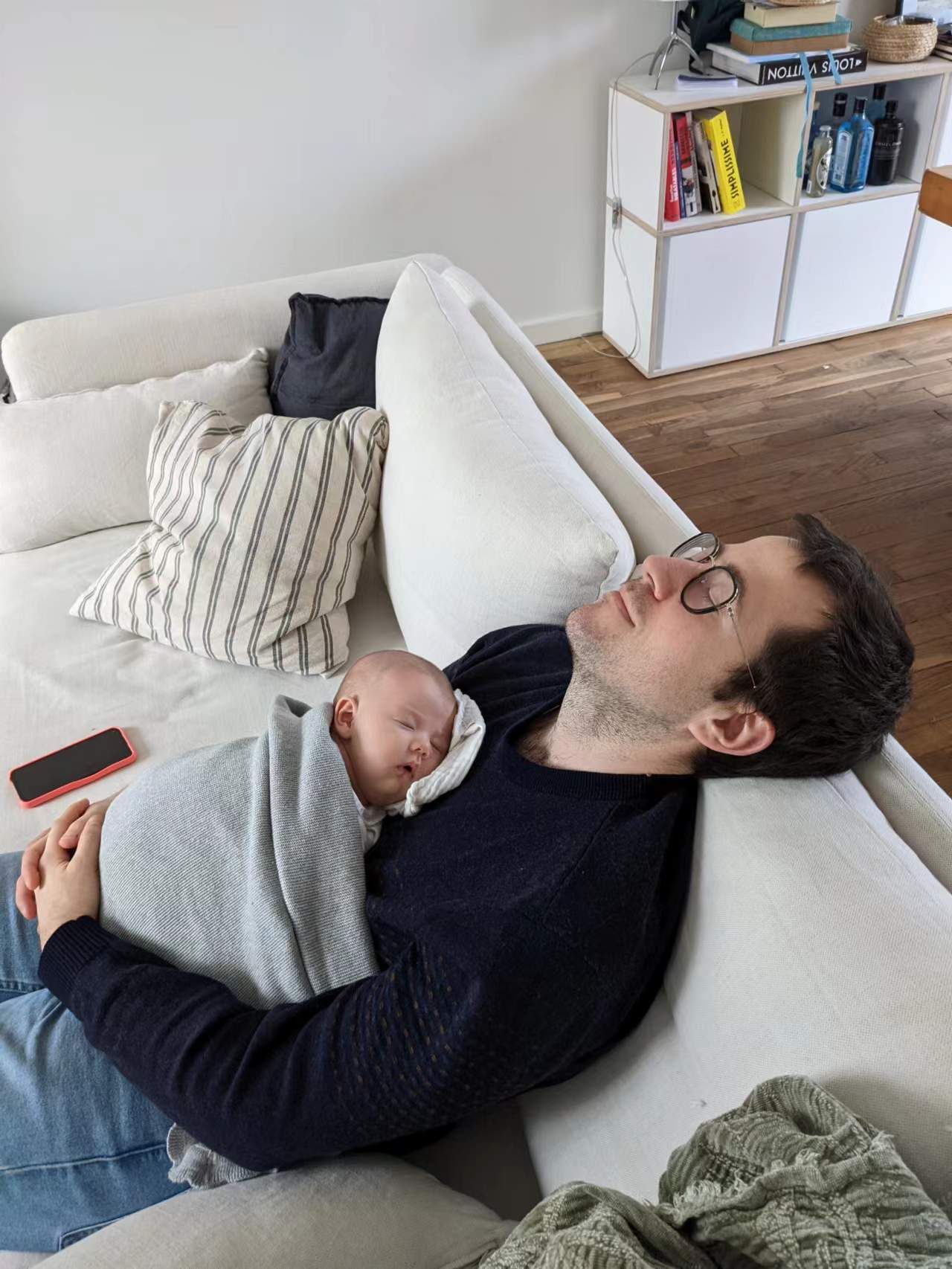 How did you proceed when requesting this leave?
Chief of Staff is a unique position where you support the CEO but have no team to support yourself. I was struggling to understand how I could make the parental leave work whilst keeping my position. Eventually, I came down to the conclusion that I was surely not the only one in that situation and that, if well prepared, there would be no issue. I thus decided to share the good news with Marco [Morelli, Executive Chairman of AXA IM] about 3 months after we learnt my wife was pregnant. When doing so, I also immediately shared my intention to take the parental leave.
How did your manager support you in this process?
Marco first congratulated my wife and myself for the good news and immediately told me that we would find a way to make it work. Once I got Marco's support, I worked on putting in place a back-up plan to make sure my absence would not create disturbance. As such, I anticipated and brought forward as many recurring tasks as possible and made sure Marco and the Management Board of AXA IM would have a point of contact to discuss any business matter. It was then critical to ensure my back-ups were up to date on the topics before I left.
Image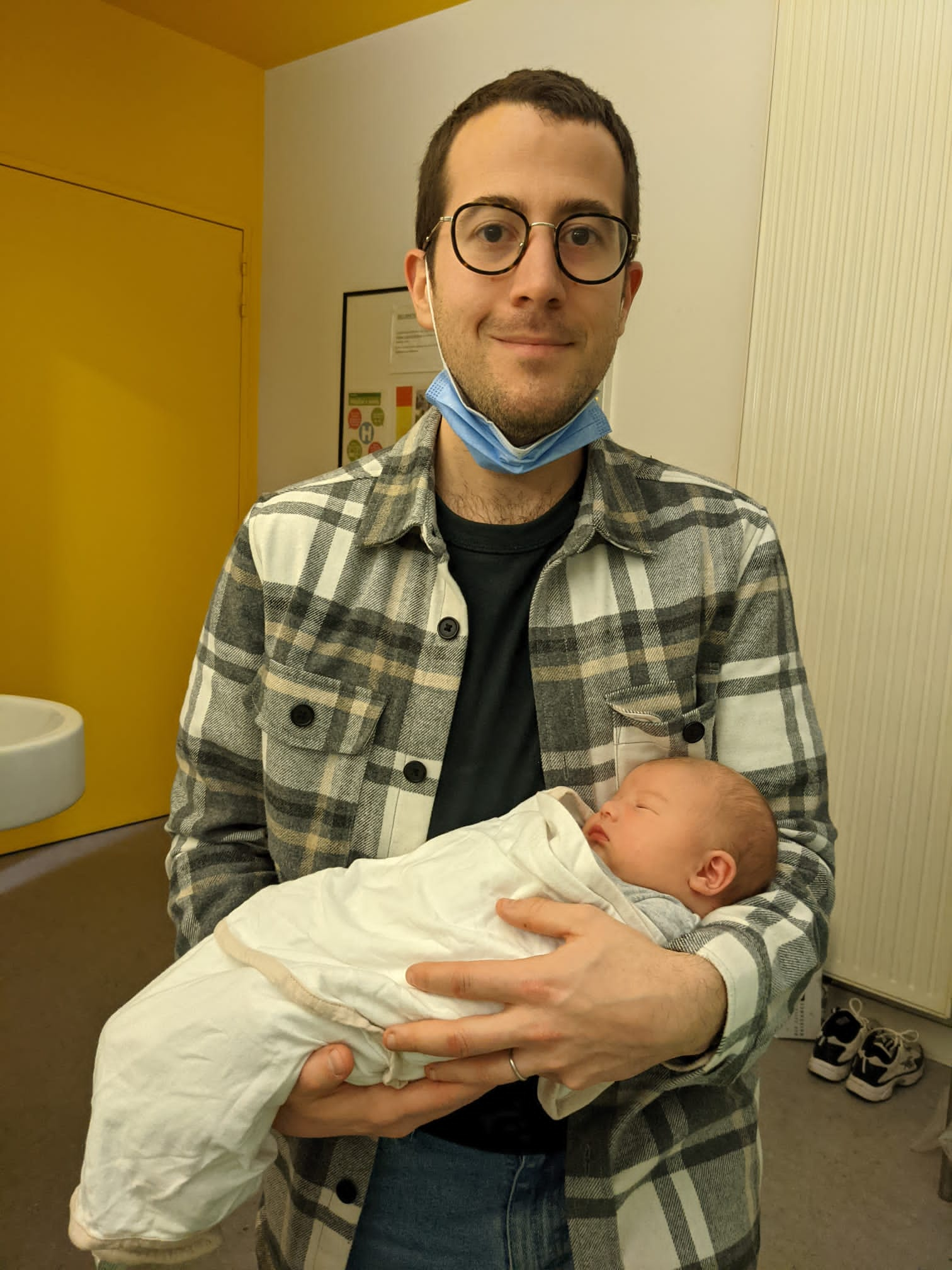 How did this leave allow you to play your role as a parent?
Taking my whole parental leave allowed me to spend more time beyond the usual couple of days where both my wife and daughter had to stay at hospital for monitoring. Retrospectively, I could not imagine taking only a couple of days off and leaving my wife alone to welcome our new baby into our home. It was important for me to make sure that I would also attend the medical follow-ups that took place within the 10 days following giving birth, to ensure both my wife and baby were fine. It was also important for me to make sure that both had everything they needed at home and be the 'go-fetch' person in case something was missing. Finally, as many parents experience at times you feel helpless in front of a new-born. It was nice to be able have sufficient time to "read" our baby and learn the basics that made me quickly able to take care of the baby anytime.
What advice would you give to your colleagues?
There will always be a reason to think you cannot take your parental leave (e.g. new company, new position, new project, new manager, etc.) so there is no use waiting for the "right" time to share your intention to take it. Courage is part of AXA IM leadership values, so you should feel comfortable holding a discussion around it with your manager who I suspect will genuinely be happy for you and be accommodative.
Treat your parental leave like any business matter by providing visibility to your manager and share the main steps of your plan when you will be out.
Don't think you are irreplaceable. AXA IM has lot of smart and supportive experts. Feel free to reach out to them to be your back-up. They will appreciate that you place your trust in them, and eventually, they will in turn come to you when they are in need.
Don't think this will impact in any way your career. Time flies and people will quickly forget you took your parental leave. I hope many may actually value the fact that you stood up for what you want.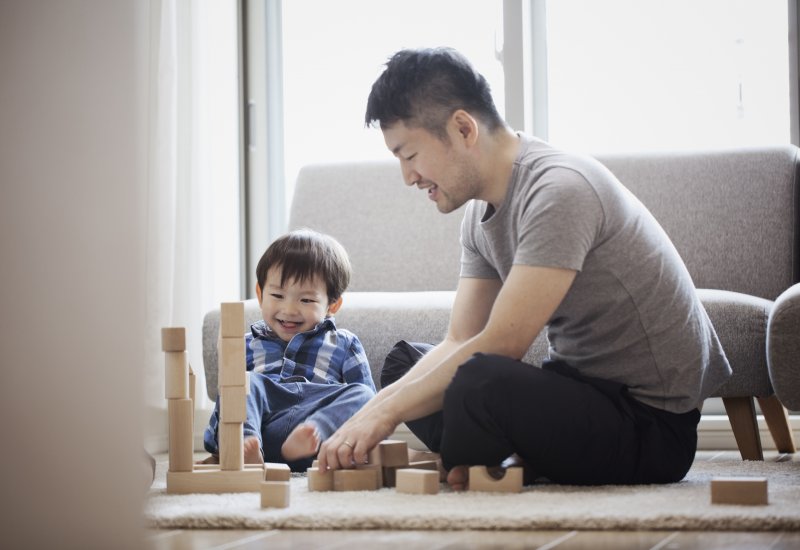 Our stories
Why paternity leave matters for everyone
In our offices worldwide, we support parents to manage their careers with us whilst also managing the challenges of family life.
Read our story for more