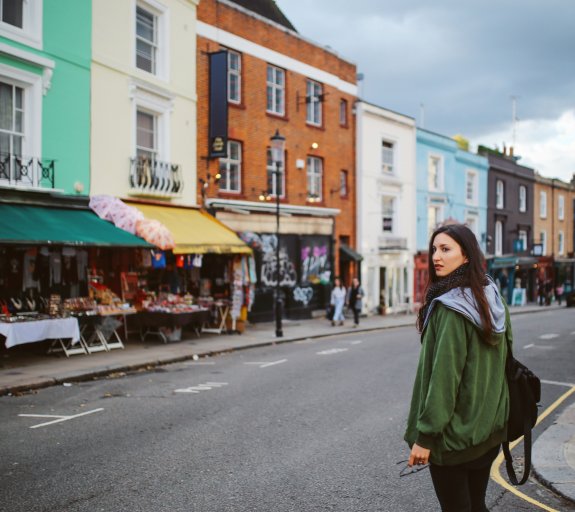 Security: A priority for both individuals and governments
14 January 2022 (5 min read)
---
Security: A large-scale issue in modern society
Security in an investment context can mean many things, including the prevention of accidents at work or on the road, hygiene and preventing infection, or even the fight against fraud and organised crime.
We believe the need for security creates a market rich in potential opportunities, especially for companies where security is their primary objective – and which are aiming to address a fundamental social issue. Our strategy has a similar double objective, of seeking to address important social issues while seeking to benefit from a potentially booming market.
Physical security: The fundamentals
The mobility of goods and people has become a significant part of our industrialised society – and is a need that should be met in complete safety. As such, we invest in automotive equipment manufacturers such as Gentex and Aptiv, which develop smart and connected solutions to improve road safety. We believe that the deployment of increasingly autonomous vehicles in future, which use such solutions, could offer growth prospects.
Separately, Johnson Controls International is a company specialising in the security requirements of both residential and commercial buildings. The group develops and markets heating and ventilation control systems as well as security and fire protection systems. For example, it offers systems that can filter and disinfect the air and are able to capture up to 99.97% of airborne pathogens.1
We also hold MSA Safety, whose mission is for "men and women to be able to work in safety", and sells protective equipment for workers who face dangers while doing their job such as firefighters. The company is a market leader in the provision of self-contained breathing apparatus, hard hats, fall protection equipment and gas detection systems. In addition, MSA Safety operates a platform to build connections between workers and their work sites, providing data that can help create safer and more efficient work environments.
Another example is Everbridge, a software publisher which was set up following the terrorist attacks in the US on 11 September 2001, and which works to ensure the safety of people in crisis situations. Everbridge offers applications that automate the sending of critical information to help keep people safe during major incidents, as well as working with companies to develop a business continuity plan. In 2012, Everbridge's system sent more than 10 million messages to US East Coast residents during Hurricane Sandy and was also activated during the Boston Marathon attacks in April 20132 . It was also used during the coronavirus pandemic to disseminate information and alerts.
Food safety and health: Prevention is better than cure
COVID-19 has heightened public awareness of disease prevention in both developed and emerging economies - a concern that is not about to disappear. Among our investments in this sector is Eurofins Scientific, which operates laboratories specialising in analysis for the food industry, health and the environment. For example, the group offers its catering and retail customers a range of services from training in good food hygiene practices to food sampling and laboratory analysis, aiming to eliminate the risk of food poisoning.
In healthcare, Sartorius is a key player in supporting the global effort to find cures and vaccines for infectious diseases. It develops and distributes equipment for the pharmaceutical industry, and its products are used from the earliest stage of a molecule's development to drug manufacturing. It provides some of the tools necessary for research, both for the pharmaceutical and biopharmaceutical sector and for universities.
Cybersecurity: Defence against cybercrime and ransomware attacks
Whether it is identity theft or hacking, the cost of cybersecurity continues to grow year after year – exceeding $1trn in 2019, 50% more than in 20183 . Indeed, the severity and frequency of cyberattacks on businesses appears to have steadily increased as techniques evolve, and new technologies widen the range of threats - and as remote working becomes more widespread. In addition to the considerable financial damage, companies risk seeing their reputation damaged and the trust of their customers undermined. Cybersecurity is therefore a major issue.
Our holdings in this area include Rapid 7, a provider of software solutions for cybersecurity. It helps companies to identify, assess and deal with vulnerability issues related to infrastructure and information technology applications.
Meanwhile GBG offers identity authentication and fraud detection services. Its model combines personal data, collected through a network of more than 200 partners around the world, allowing it to verify the identity of 4.4 billion individuals, or more than half the global population.4
Many opportunities meet a major social need
In all its forms, security is everyone's business, for everyone's benefit. We believe that security remains a social and societal issue on a global scale which constitutes a pool of potential opportunities for investors in search of performance and impact.
The companies are named as an illustration only and do not constitute investment advice or a recommendation from AXA IM.
U291cmNlOiBKb2huc29uIENvbnRyb2xz
U291cmNlOiBFdmVyYnJpZGdl
U291cmNlOiBNY0FmZWUgYW5kIENlbnRlciBmb3IgU3RyYXRlZ2ljIGFuZCBJbnRlcm5hdGlvbmFsIFN0dWRpZXMgKENTSVMpLCAyMDE5Lg==
U291cmNlOiBHQkc=