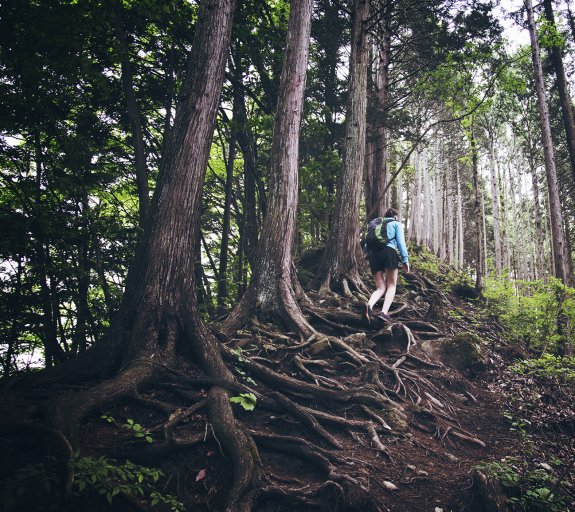 Back to our roots: How responsible investors can help tackle the biodiversity crisis
---
Climate and biodiversity are intertwined – two systemic risk factors that drive each other 
Despite limitations on availability and consistency, there is still sufficient data for investors to act
 All industries are vulnerable to the risks of biodiversity loss, and all are part of the challenge. We believe solutions are now emerging which offer investors the ability to be part of the solution.
Human life and nature depend on a complex system of interactions between the environment and living organisms. It is utterly fundamental to our existence and deeply sensitive to our interventions – and yet we can sometimes lose sight of how reliant our economies are on biodiversity's careful preservation.
The oceans, forests, agricultural land and climate, as well as the plants and animals they support, are examples of the 'natural capital' at the heart of this – and they are under threat. We believe investors can and should address biodiversity risks in their portfolios, in pursuit of genuinely sustainable economies.
Our goal should be to identify how each economic activity can damage biodiversity, and to find solutions which can mitigate these negative impacts. Ultimately, we have the opportunity to build new 'nature-positive' economic models.
This is a challenging ambition. It is often said that you cannot manage what you cannot measure and in biodiversity research, data and reliable analytical tools have been difficult to come by. But this is changing. We believe solutions are now emerging which offer investors the ability to start integrating biodiversity into core portfolio decision-making.
The momentum will amplify this year as the pandemic-delayed United Nations Conference of the Parties on biodiversity (COP15) takes place in China. We have already seen the initial publication of the Taskforce on Nature-related Financial Disclosures' (TNFD) Beta framework, regarding biodiversity-related financial disclosure, and we will also see developments from the Science-based Targets Network (SBTN) on biodiversity target-setting by corporates in the near future.
In addition, one of the key investor-led organisations in the marketplace – the Finance for Biodiversity (FfB) foundation – plans to issue guidance on approaches by financial institutions in 2022. Biodiversity loss is a systemic risk, tied inextricably to climate change and yet sometimes overlooked in the push for net zero emissions. We think the moment has arrived for investors to understand how they can be part of the solution, to assess how biodiversity risks might affect their investments, and to ensure they are not left behind.