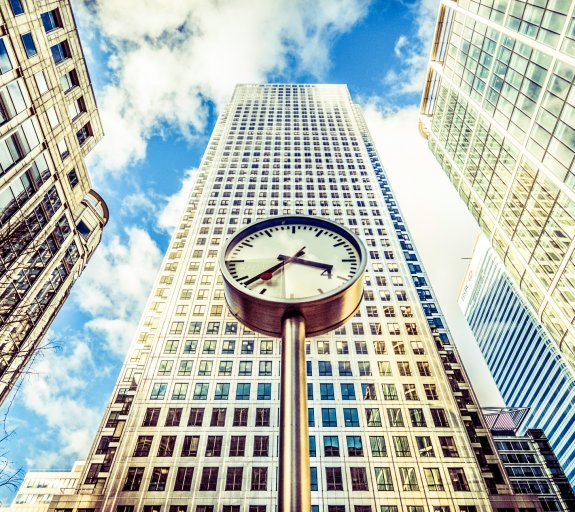 Take Two: US Q4 GDP tops expectations; UN predicts slower global growth in 2023
30 January 2023 (3 min read)
---
What do you need to know?
US GDP expanded by 2.9% in the fourth quarter (Q4) on an annualised basis, slightly ahead of expectations. The figure, which was supported by strong government spending, meant growth for the full year came out at 2.1%. Household spending rose, but residential investment fell sharply, reflecting a downturn in the housing sector. Earlier in the week, Purchasing Managers' Indices (PMIs) showed a slowing rate of contraction for both manufacturing and services in January. The composite PMI was at 46.6 after 45 in December - a figure above 50 indicates expansion. The PMI survey also found a month-on-month rise in input prices for the first time since May.
Around the world
Global growth will slow to 1.9% this year from 3% last year, rising to 2.7% in 2024, according to the United Nations (UN). The slowdown reflects falling consumption and investment due to inflation and high interest rates, with several countries expected to see a mild recession, the UN said. Meanwhile, the Japanese economy is picking up as the effects of COVID-19 fade and consumer spending strengthens, according to the Bank of Japan's latest Summary of Opinions. It warned however of downside pressures from price rises and slowdowns in overseas economies. Japan is also grappling with a growing demographic crisis, with Prime Minister Fumio Kishida suggesting it was "now or never" to resolve its falling birth rate.
Figure in focus: 50.2
Eurozone business activity returned to growth in January after six months of decline, prompting renewed hopes that the bloc could avoid recession. The composite PMI, which measures manufacturing and services activity, rose more than expected to 50.2 from 49.3 in December. Business confidence, order books and employment growth all improved, while growth was driven by the technology, healthcare and pharmaceutical sectors, index provider S&P Global said. In the UK, the composite PMI dropped to 47.8 from 49.0 in December, a two-year low, flagging up potential recession risks in the country.
Words of wisdom:
Green steel: Steel manufactured by a process which emits less greenhouse gases than conventional steelmaking, often by using green hydrogen instead of fossil fuels. This green alternative could help deliver the 50% reduction in emissions from steel manufacturing needed by 2050 to meet climate goals, according to the International Energy Agency – though it is still a long way from being deployed at a substantial scale. Last week it was reported that the UK government was set to announce £600m in grants to support its largest steelmakers to transition to green steel.
What's coming up
Monetary policy dominates the week ahead; the Federal Reserve's Federal Open Market Committee holds its first meeting of 2023 on Wednesday while the Bank of England and European Central Bank both convene for their own respective meetings on Thursday. In terms of economic updates, on Monday Eurozone Economic and Industrial Sentiment indices, as well as a flash Q4 estimate of economic growth in Germany are published. The Eurozone follows with its own flash Q4 GDP data on Tuesday and follows up on Wednesday with flash inflation numbers. On Friday the US updates the market with its latest job numbers with PMI data for China also due.