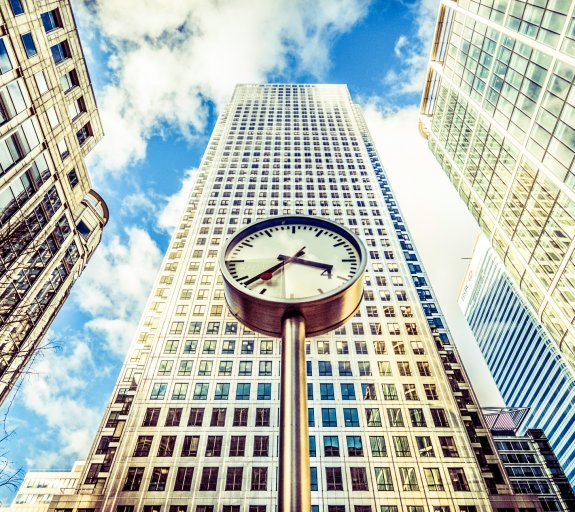 Take Two: US GDP growth revised down; Eurozone inflation continues to ease
03 April 2023 (3 min read)
---
What do you need to know?
The US economy grew slightly slower than earlier thought, at an annualised 2.6% in the fourth quarter (Q4) of 2022. The downward revision from the previous estimate of 2.7% reflected lower exports and consumer spending and compares to GDP growth of 3.2% in Q3 – growth has slowed as the Federal Reserve has continued to raise interest rates. Separately, data showed US consumer confidence increased in March despite the recent banking sector turmoil. US President Joe Biden said he was confident markets were "settling" after the government took steps to reassure investors, and that he was "looking at" potential legislative changes in response to the crisis.
Around the world
The Eurozone's annual rate of inflation reached its lowest level in March since February 2022. The flash estimate showed headline inflation fell to 6.9% from 8.5% in February, surprising markets with a slower-than-expected increase. Meanwhile core inflation, excluding food and energy, reached another record level, increasing to 5.7% in March from 5.6% in February. With inflation well above the European Central Bank (ECB)'s 2% target, it will likely have to raise rates further – though ECB Chief Economist Philip Lane indicated last week a soft landing was possible, and a recession may not be necessary to contain inflation.
Figure in focus: 21%
More electricity was generated in the US from renewable sources than from coal for the first time in 2022, according to the Energy Information Administration (EIA). The share of total production attributed to wind, solar, hydro, biomass and geothermal sources rose to 21% from 19% in 2021 – coal generation fell to 20% from 23%. Natural gas remained the largest contributor, rising to 39% in 2022 from 37% a year earlier. The EIA has predicted fresh growth for wind and solar in 2023 while gas is expected to remain unchanged and coal set to fall again.
Words of wisdom:
Boao Forum for Asia: A conference held annually in Boao in Hainan province, China, dedicated to driving economic integration in Asia. Since the first forum in 2001, which is sometimes referred to as the "Asian Davos", it has become a platform for high-level dialogue between world leaders, business heads, and scholars. At this year's conference, new Premier Li Qiang expressed confidence in China's economic recovery and its ability to meet its "around 5%" growth target – saying it would "make even greater contributions to the global economy". Also speaking at the conference, International Monetary Fund Managing Director Kristalina Georgieva stressed the need for cooperation and solidarity to navigate global economic turbulence. 
What's coming up
On Tuesday the Reserve Bank of Australia meets to decide on interest rates, while a wave of composite Purchasing Managers' Indices (PMIs) is announced on Wednesday, including those from Japan, Australia, India, the Eurozone, the UK and US. China follows up with its own PMI numbers on Thursday, when the Reserve Bank of India convenes for its April monetary policy meeting. On Friday, the latest US job numbers are reported.