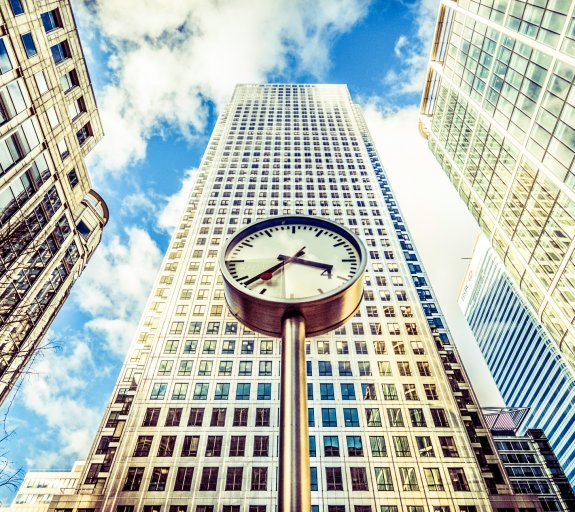 Take Two: Fed and ECB raise rates; IMF lifts global growth forecast
31 July 2023 (3 min read)
---
What do you need to know?
The Federal Reserve (Fed) unanimously voted to raise interest rates by 25 basis points (bp), in line with expectations to between 5.25%-5.5% — its highest level since 2001. Fed Chair Jerome Powell gave no clear indication on future hikes, stating another in September is "certainly possible" but equally the Fed may "hold steady". He noted the Fed expects a "noticeable slowdown in growth starting later this year" but no longer forecasts a recession by year-end. Second quarter (Q2) US GDP growth exceeded expectations, rising to 2.4% on an annualised basis from 2.0% in Q1, partly reflecting strong investment spending, despite a sharp slowdown in consumer spending.
Around the world
The European Central Bank (ECB) raised its key interest rate by 25bps to 3.75%, its highest in 23 years. It said rates would be at "sufficiently restrictive levels for as long as necessary" to bring inflation back to its 2% target, but also stressed its "data-dependent" approach, leaving its next move in September uncertain. Meanwhile the Bank of Japan (BoJ) kept rates on hold at -0.1% but tweaked its yield curve control policy, to allow "greater flexibility" in its target yield range for 10-year government bonds. The move surprised markets and was seen by some analysts as a first step towards an end to the bank's ultra-loose monetary policy.
Figure in Focus: 3%
The International Monetary Fund (IMF) raised its 2023 global growth forecast, to 3% from a 2.8% projection made in April, and kept its 2024 forecast unchanged at 3%. The improved outlook reflects greater global economic resilience amid energy prices falling from their peaks and strong labour markets - though it is still a slowdown from 2022's 3.5% growth. The IMF said persistent challenges, namely sticky inflation and restrictive monetary policy, continue to weigh on economic activity – with core inflation to decline more gradually than previously expected.
Words of wisdom
Heat dome: A phenomenon whereby warm air is trapped within a jet stream and high pressure forms a dome, driving heat back towards the ground. This causes the ground to lose moisture, increasing the likelihood of wildfires. Heat domes have been cited as driving the simultaneous heatwaves and flooding recently hitting parts of the US and Europe. One study also found that these high temperatures may no longer be a rare occurrence, and the extreme weather experienced across many regions during July would have been "virtually impossible" without human-induced climate change.
What's coming up
Flash estimates for Eurozone Q2 GDP growth, and the region's July inflation rate, are published Monday. Growth in the bloc stagnated in Q1, and in June year-on-year inflation fell to 5.5%, its lowest since January 2022. On Tuesday, the Reserve Bank of Australia meets to decide on interest rates while the BoJ issue the minutes for its latest meeting on Wednesday. A wave of Purchasing Managers' Indices - including data from Japan, the Eurozone, the UK and US - are reported Thursday. The same day sees the Bank of England hold its monetary policy meeting. On Friday, the US updates markets with its latest job numbers.