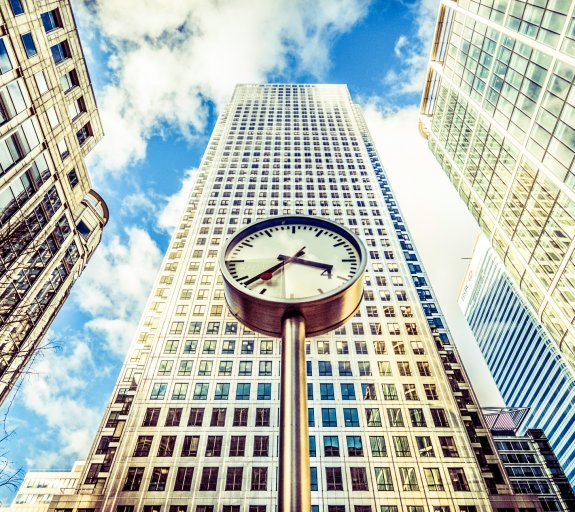 Take Two: Eurozone inflation higher than expected; China factory activity surges
06 March 2023 (3 min read)
---
What do you need to know?
Eurozone inflation was higher than expected in February, potentially adding further pressure on the European Central Bank (ECB) to keep hiking interest rates. The flash estimate showed headline inflation edged down to 8.5% from 8.6% in January but was above market expectations of between 8.2% and 8.4%. Core inflation, excluding food and energy, rose to 5.6% from 5.3% - a record level. The ECB is expected to increase interest rates by 50 basis points at its meeting this month; President Christine Lagarde said in an interview last week that further hikes beyond March are "possible" and will "depend on the data".
Around the world
China's factory activity grew at its fastest pace in nearly 11 years in February, as the economy continued to rebound after the dismantling of strict COVID-19 policies. The official manufacturing Purchasing Managers' Index (PMI) rose to 52.6 from 50.1 in January, while the non-manufacturing PMI, including construction and services, hit a two-year high at 56.3, compared to 54.4 in January. Meanwhile the Caixin manufacturing PMI, a closely watched private measure, rose to 51.6 in February from 49.2 the month before - a figure above 50 indicates expansion. In a speech last week, President Xi Jinping indicated plans for "deepening structural reform" in China's financial sector and greater government control over the key science and technology sectors.
Figure in focus: $141bn
The US invested a record $141bn in the energy transition in 2022, an 11% increase on the year before, according to BloombergNEF. More than 40% of the funds were targeted at electrified transport, including sales of electric vehicles (EVs) and charging infrastructure, while renewable energy accounted for 35%. EV sales jumped 50% to nearly 982,000 in 2022, representing 7.1% of new cars sold that year, despite rising battery costs and semiconductor shortages, it said. In addition, total US carbon dioxide emissions rose 1% from the year before, still 3% below pre-COVID-19 levels, but leaving the US only about halfway towards its Paris Agreement target.
Words of wisdom:
Britcoin: The nickname for a central bank digital currency being considered by the Bank of England (BoE) which could become an electronic version of the pound, accessible through digital wallets and interchangeable with cash. Last week, BoE Deputy Governor Sir Jon Cunliffe updated the UK's Treasury Committee on proposals to create this digital currency, which he said could "open up a new frontier in how money is used". The ECB is also actively exploring the potential of a digital version of the euro. However, it remains uncertain if, or when, either digital currency will be created.  
What's coming up
The Reserve Bank of Australia and Bank of Canada meet for their respective monetary policy meetings on Tuesday and Wednesday, while the Bank of Japan convenes on Friday. In terms of economic data, a third estimate for fourth quarter Eurozone GDP growth is published on Wednesday – the last announcement came in at 1.9% year-on-year – while Japan updates with its own GDP numbers on Thursday. On the same day, China's February inflation data is reported, then Friday sees monthly US job numbers announced.