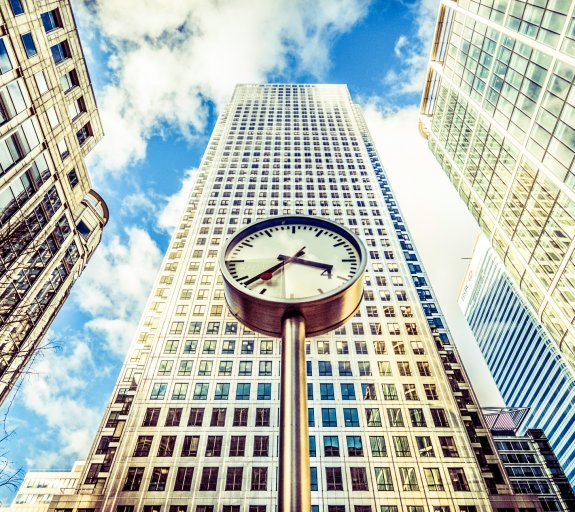 Take Two: ECB hikes interest rates as Fed holds steady
19 June 2023 (3 min read)
---
What do you need to know?
The Federal Reserve (Fed) voted unanimously to keep interest rates unchanged at 5%-5.25%, though Chair Jerome Powell described the decision as a "skip" rather than a "pause". Policymakers expect rates to rise an additional 50 basis points (bp) by year-end, reflecting stubborn core inflation and a still-tight labour market. However, US annual inflation eased more than expected to 4% in May from 4.9% in April – its lowest annual rate in more than two years, driven by declining energy prices. Meanwhile core inflation, excluding food and energy, fell to 5.3% from April's 5.5%.
Around the world
The European Central Bank (ECB) raised its key interest rate by 25bp to 3.5%, its highest in 22 years, with a further increase in July "very likely", according to ECB President Christine Lagarde. The bank raised its inflation expectations and now expects headline inflation to average 5.4% this year and 3% next, 0.1 percentage points higher than its previous forecast. It also revised its annual GDP growth outlook for the bloc to 0.9% this year and 1.5% in 2024, slightly lower than the 1% and 1.6% predicted in March. Meanwhile, China lowered its medium-term lending rate, a key policy rate, after weaker economic data signalled a slowdown.
Figure in focus: 6%
Global oil demand is expected to grow by 6% between 2022 and 2028, reaching 105.7 million barrels per day before growth drastically slows, according to a new International Energy Agency (IEA) report. It predicts annual demand growth will shrink from 2.4 million barrels a day in 2023 to 400,000 in 2028 – as supply concerns and a shift towards clean energy put "a peak in demand in sight". The IEA also forecast a decline in oil use for transport fuels after 2026, in part due to growth in sales of electric vehicles.
Words of wisdom:
Brussels effect: The idea that European Union (EU) regulation can effectively set a global standard. The phrase was coined in 2012 by Columbia Law School professor Anu Bradford who noted the widespread international adoption of EU rules – particularly when the bloc moves quickly and unilaterally around emerging themes like data privacy. Some expect the Brussels effect to apply in artificial intelligence (AI) after the European Parliament last week approved a draft 'AI Act' – the first of its kind – proposing measures such as a ban on police use of live facial recognition technology in public places.
What's coming up
On Tuesday, the Reserve Bank of Australia publishes the minutes from its latest meeting while on Wednesday, the UK issues updated inflation numbers for May – in April consumer price inflation eased to 8.7% year-on-year, the lowest since March 2022. On Thursday, the Bank of England meets to decide on interest rates; at its May gathering, it increased the bank rate by 25bp to 4.5%, its 12th consecutive rise – and another is anticipated. On Friday, Japan updates with fresh inflation data, while a spate of Purchasing Managers' Indices covering Australia, Japan, the Eurozone, the UK and US, are also published.