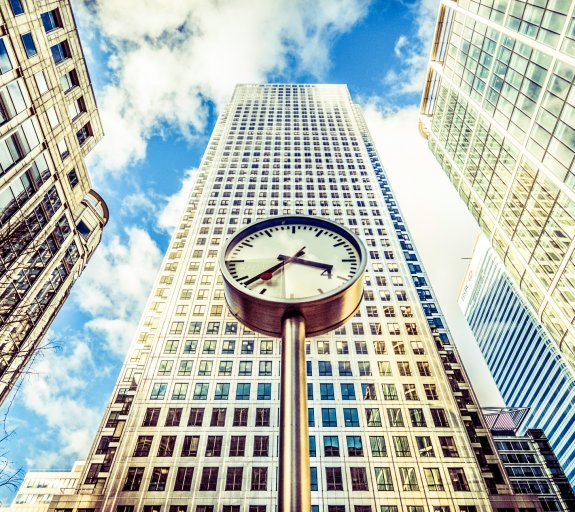 Take Two: Fed minutes indicate slower pace of rate rises, Eurozone factory activity contracts
10 July 2023 (3 min read)
---
What do you need to know?
US interest rates are likely to rise further in 2023, though at a slower pace, minutes from the latest Federal Reserve (Fed) monetary policy meeting showed. Rates were kept on hold in June after 10 consecutive increases, though some Fed officials had argued for a 25-basis-point hike – and almost all felt that further increases would be needed this year. However, many noted "a further moderation in the pace of policy firming was appropriate" to be able to assess the lagged effect of monetary tightening on the economy. Separately, ISM indices suggested that US manufacturing output fell at a faster pace in June, but services output rose.
Around the world
Factory activity around the world faltered in June. In the Eurozone, a downturn in services and a deepening slump in the bloc's manufacturing output drove the HCOB/S&P Global composite PMI into contractionary territory, revised down to 49.9 from an initial estimate of 50.3 and compared to 52.8 in May. A reading below 50 indicates contraction. In China, the Caixin services PMI reached a five-month low, falling to 53.9 from May's 57.1, reflecting weak domestic demand and a slowdown in its post-pandemic recovery. The composite measure saw its sixth consecutive month in expansion territory, though slipped to 52.5 from May's 55.6.
Figure in Focus: 3.58%
Companies in Japan have offered workers the biggest pay hikes in 30 years, according to a survey carried out by the Japanese Trade Union Confederation, known as Rengo. The data from more than 5,000 affiliate unions showed an average pay deal of 3.58% during spring wage talks, up from 2.07% last year and the largest since 3.9% was offered in 1993. The Bank of Japan has said it would keep monetary policy accommodative until wages start to see meaningful increases, while Prime Minister Fumio Kishida has focused on wage growth after decades of stagnation and in the face of rising living costs.
Words of wisdom:
El Niño-Southern Oscillation: A naturally occurring climate pattern in the tropical Pacific Ocean, comprising of El Niño, the warming phase of sea temperatures and La Niña, the cooling phase. The start of an El Niño event combined with ongoing carbon dioxide emissions helped push the global average temperature to a record high last week – topping 17°C for the first time, according to the US National Centers for Environmental Prediction. This is expected to bring more record-breaking temperatures and extreme weather conditions in the coming months.
What's coming up
China issues its latest inflation update on Monday, while Germany follows with its own numbers on Tuesday. On the same day, the UK announces its unemployment rate for May. The Bank of Canada holds its monetary policy meeting on Wednesday when June US inflation numbers also land – May's figures showed consumer price inflation eased to 4%, its lowest in over two years. May's Eurozone industrial production numbers are published Thursday while India announces wholesale price inflation numbers on Friday.