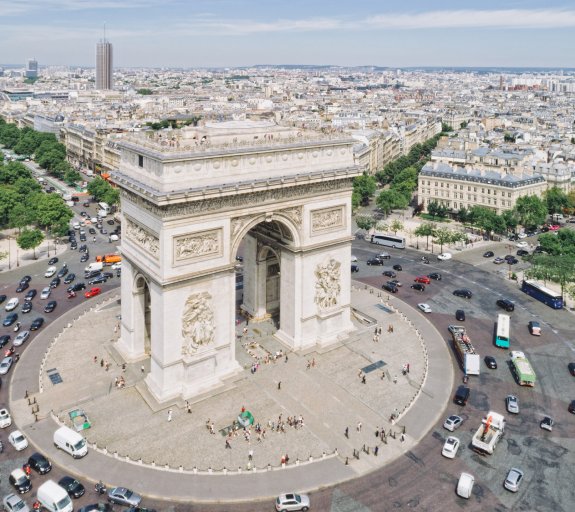 UK Reaction: Food and fuel push CPI higher, adding to case for 50bp hike
20 July 2022 (3 min read)
---
The Consumer Prices Index (CPI) rose by 9.4% in the 12 months to June 2022, up from 9.1% in May, setting a new 40-year high and above consensus expectations of a 9.3% rise.
The increase was driven by rising food and fuel prices, as petrol prices rose over June by the largest amount on record.
The Core CPI measure continued to ease this month falling to 5.8% from 5.9% in May in line with consensus estimates.
In our view, this print adds to the BoE's case to rise by 50bps, when taken alongside a tight labour market and elevated gas price outlook. We expect the MPC will hike by 50bps in August. 
CPI inched higher to 9.4% (y/y) in June from 9.1% in May, setting a new 40-year high. This reading came just above consensus estimate of a 9.3% rise. This marks the highest level of inflation since 1982. Core CPI inflation (excluding food, energy, tobacco and alcohol prices) continued to fall, easing to 5.8% (from 5.9% in May), in line with consensus estimates. RPI measures of inflation also picked up, RPI rose to 11.8% and RPIX rose to 12%.
Rising prices of food and fuel drove the rise, with prices rising 1.5% between and April and May collectively contributing 0.3ppts to the 0.3ppt rise in inflation. June saw average petrol prices rise by 18.1 pence per litre, the largest monthly price rise on record (since 1990), in the transport sub-sector this rise was slightly offset by falling second-hand car prices which declined 2.5% on the month. Price increases in hotels and cafes (0.05ppt) also contributed to the rise. Falls in the prices of clothing (-0.05ppt), and furniture (-0.05ppt) as some summer sales began acted to slightly offset the rises, though prices dropped less than in previous years.
Today's release confirmed our expectation that core inflation would continue to ease marginally this month, but food and energy prices continue to rise at a robust pace edging inflation higher and is likely to push higher over the coming months. We also expect a further increase in the Ofgem price cap in October that could push inflation well above these levels in the Autumn. This week has also seen further union discussion of industrial action in the UK over below inflation public-sector wage settlements, rising inflation will continue to set the scene for further industrial disputes as real incomes continue to be squeezed. We now expect inflation to average 8.7% this year (up from 7.7%) and 4.8% in 2023 (up from 3.6%), reflecting rising gas prices and a broadening of inflation pressures. 
We expect to see the Monetary Policy Committee (MPC) to hike in 50bps in August. This print came in a touch above market expectations and with the Q2 CPI inflation averaging 9.2% it also came in above Bank of England (BoE) forecasts of 9.1%. This month's figures continue to show core inflation falling but taken together the rise in headline CPI and further evidence of broadening inflation will see the BoE hike by 50bp in August. At present, we expect the MPC to return to hiking by 25bps at subsequent meetings in September and November bringing rates to 2.25%. We expect them to then pause their hiking cycle as demand weakens and slack begins to emerge in the labour market. This remains short of market expectations, which expect rates to rise to around 3% by end 2022. 
Financial markets reacted to the upside surprise in the inflation print with Sterling falling 0.2% against the US Dollar and 0.3% against the Euro.