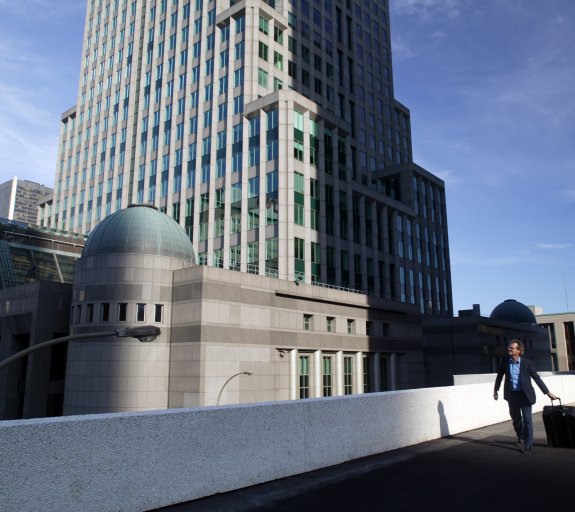 ---
We review the recent batch of stability programmes in light of the recent EC proposals for new fiscal surveillance rules in Europe. A simultaneous fiscal adjustment is looming for 2024.
As we are still waiting for a resolution of the US debt ceiling drama, we explore some of the ramifications of a failure to agree.
The political debate is far from over on the European Commission's proposals for a reformed fiscal surveillance framework, but as they stand, they would incorporate "minimum adjustment" values for most Euro area countries, i.e., reducing the structural deficit by at least 0.5% of GDP and bringing back the debt ratio below its starting value. We test the new batch of the stability programmes submitted by all national governments earlier this month against these potential rules. 7 of the 8 member states we study (the larger ones by GDP weight) would pass. Yet, in several cases, the room for manoeuvre in case of accident would be limited, and we note that these plans assume a "benign landing" of the European economy, with inflation normalizing without much of an adverse effect of the ongoing monetary tightening on GDP growth. Moreover, since most of the member states are planning a front-loaded fiscal adjustment with a significant effort in 2024, the "feedback" effect of such a simultaneous austerity turn may be understated, especially since – according to the ECB research itself – the impact of its monetary tightening on growth is likely to still be significant next year.
But none of this is for immediate consumption: the market is understandably focused on the US debt ceiling drama. While we wait for a possible resolution, we explore the ramifications of a "no deal" configuration. We believe the Fed would be forced into massive intervention to salvage the Treasury from the risk of losing market access. It is however doubtful the Fed could do much to deal directly with the adverse macro consequences of the deferment of non-interest spending. Looking ahead, even if a short-term fix is found, we are concerned that fiscal issues have become so ideologically charged in the US – in contrast with what prevailed until the beginning of this century. As both parties bicker over the debt ceiling, they are losing sight of the fact that significant action will be needed within the next few years to put US public debt on a sounder footing. This would call for a large measure of bipartisanship which looks unattainable in the present configuration.