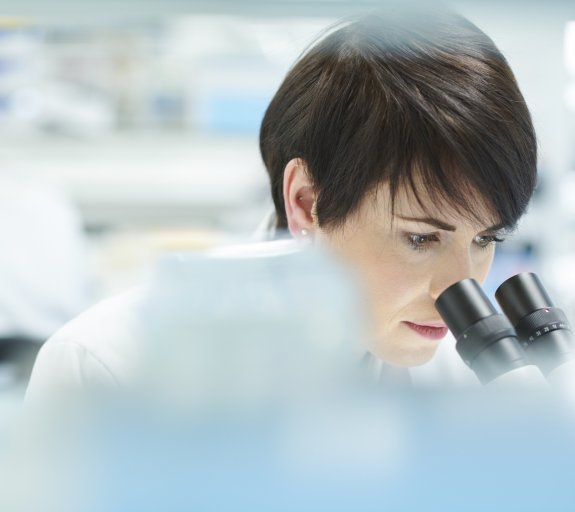 All eyes were on biotech in 2020: Some investor observations
29 January 2021 (5 min read)
---
It is now a year since the WHO declared an International Public Health Emergency after the first international case of a novel coronavirus infection was identified outside of China. We remain right in the middle of spiralling infection counts, deaths and a growing understanding of the impact that the pandemic has brought outside of COVID-19-related infections.
However, with the recent first approvals and early roll-out of COVID vaccines there is finally hope that, with a collaborative global effort, we can regain the balance of power. In my view, in addition to the pain this last year has brought, the global pandemic has shown the astonishing ability of society to adapt to unprecedented change. It has required dynamic innovation, in areas such as technology and medicine, and has forced us to realise the intrinsic value of biotechnology.
What has this meant for capital markets? Perhaps surprising to some, many markets ended 2020 at all-time highs, led in the U.S. equity market by technology and biotechnology stocks (which is probably less of a surprise). The money raised in 2020 biotechnology IPOs was more than double any other year since the sector was formed, with valuations also close to double the average over that time.1 Follow-on issuance was close to twice what we had seen in 2018, the previous high, with over 300 deals and 73 new public companies.2
Biotechnology capital markets have always been feast or famine, driven by company and operating environment fundamentals of course, but with a healthy dose of sentiment and momentum too. It isn't a surprise to me that the sector performed so well. Seen as the solution to the pandemic, a global investor spotlight was cast on biotechnology.
The collaboration and speed with which testing, therapeutics and vaccines were developed and approved by regulators showcased what is best about the sector; the determination and desire to innovate, to improve health outcomes and to save lives. A secondary factor impacting biotech equity market performance was the view that the focus on COVID-19 will reduce the U.S. government's urgency to seek more control of U.S. drug pricing.
As an aside, I still believe there is strong support from both parties to move forward here, perhaps not as a priority under the circumstances, but the risk has not disappeared. Thirdly, there was also an element of catch-up for a sector that has underperformed over the last four years.
Could the ease of transition to a public market listing and an open window for follow-on offerings have an impact on corporate decision making? In my view it makes an exit by way of early trade sale less appealing. Another ongoing trend that is likely advanced is that early stage companies chose to take products further through development before partnering with larger commercial entities, if at all.
This supports expedited product development as projects work in parallel and trials can expand sooner as necessary. Of course, ensuring prudent cash allocation and investment decision making remains important and is possibly even more difficult when stark prioritisation is not required.
The quantum of deals has also tested investor capacity for due diligence. For me, a raft of 'test the water' and roadshow meetings has meant less time to spend on public market investment ideas. It is little wonder in this environment there appears to be more investor focus on companies where the biology of the lead indication is straightforward and offers a potential targeted treatment solution – for example, gene therapies, many rare diseases and of course targeted oncology. In 2020 50 percent of IPOs were oncology-focused companies. Sadly, it also means concise, neatly-packaged investment 'stories' are favoured.
As highlighted already, oncology remains the pre-eminent therapeutic choice for R&D dollar spend and public market investment. This should not come as a surprise to anyone reading this given the commercial success of many oncology therapeutics (very often driven, it should be noted, by trail blazing efficacy) and from public market returns in the companies developing them.
Of course, there is much white space in oncology and specifically targeted oncology but one of my observations from the American Society of Hematology meeting the end of last year was an increasing appreciation for the competition we are starting to see. It used to be that we saw data presented tackling the same cancer mutation/type with drugs that acted through different mechanisms. We are now starting to have data presented for therapeutics tackling the same cancer but also with the same mode of action. If this continues longer term it will be interesting to see how it impacts investors' perception of market potential and companies interests in diversification. I already sense a shift in emphasis of investors to focus on other less crowded, under-owned therapeutic areas like psychiatry, neuroscience and nephrology among others.
In addition to the sheer volume of equity issuance during the year the statistics also show a greater investor focus on early stage companies than ever before. Pre-proof of concept (POC) companies (defined pre-clinical/phase I) accounted for 65 percent of 2020 IPOs.3
What is more, preclinical companies in 2020 were on average, valued at three times the equivalent in 2018-2019, now standing at around US$1.5 billion.4 This brings up a few considerations for the longer-term public market investor. Traditional drug development probabilities of success would imply that the majority of these early stage drugs will fail before reaching the market.
Some have 12-18 month timelines to POC. This is fine when secondary markets are amenable and sentiment is positive but does pose a risk that cash runways fall short when these reverse. Further, when this happens it is likely the equities of these earlier stage companies (on average) that will be hardest hit. In and of themselves, these companies don't constitute a big enough proportion of the sector to impact sector performance but in my view this needs to be considered when managing a portfolio with a long-term view.
It also poses a question on how investors value medicines. Particularly how we value commercial stage companies, development stage companies and technology platforms. The valuation difference between the commercial reality and longer-term pipeline/technology potential is a focus because it is often used as a signal for when things become overstretched. One example worth highlighting is the increase in valuation for the public gene editing companies in December 2020.
During 2020 the shares of the three publicly traded companies increased on average by 186 percent (average market capitalisation of around US$7 billion). This is relative to the XBI +48 percent and NBI +26 percent which reflect small/mid-cap biotechnology and larger cap biotechnology equity performance respectively.5
Undoubtedly gene editing technology offers the potential to be transformational for patients and revolutionise many aspects of drug development. It is however early days for the technology in vivo and the history suggests there will be bumps along the way. Further, this is not about me highlighting my view on stand-alone valuations, but rather I am offering observations that may open a debate on overall sector valuations, technicals and outlook.
The pandemic has shone a light on a sector where fundamentals have, on the whole, never looked better. The U.S. political outlook with the new administration looks fairly neutral. Regulators have proven themselves adaptable and supportive.
Companies have sharpened their focus on developing drugs that target first in class, best in class attributes. Innovation is cutting edge, enhanced by our continually improving scientific understanding of disease. The pocket of stocks where enthusiasm and, in my view, valuations are overreaching an assessment of their current potential does not overshadow a sector with many fantastic long-term investment opportunities.
This article was first published in the Dechert UK Life Sciences and Healthcare Newsletter (January 2021)
Thank you to SVB Leerink, Evercore ISI and Jefferies for the capital markets data.
RXZlcmNvcmUgSVNJ
U1ZCIExlZXJpbms=
U1ZCIExlZXJpbms=
SmVmZmVyaWVz
Qmxvb21iZXJn
Not for Retail distribution