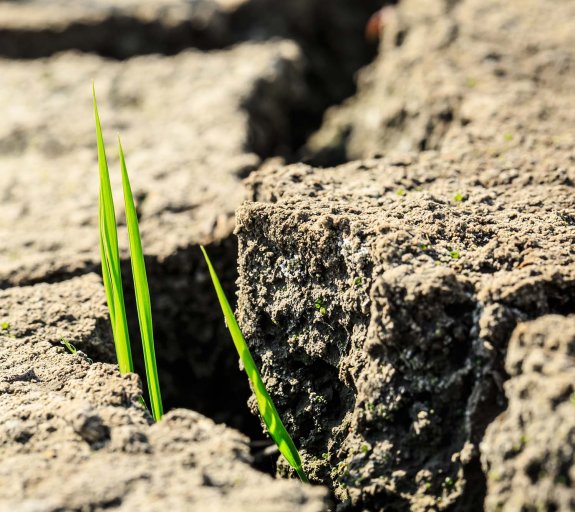 AXA IM Research Award
Building upon the success of the 2021 Climate Transition Award, our 2022 Research Award has now launched, in partnership with the AXA Research Fund, to recognise the key role of research in the fight against climate change and enabling a just and green transition.
What is the award focus?
We believe investing in education, health systems and social justice may help people cope with climate change and we are strongly convinced that science and research remain at the forefront of discovering new solutions to help the world become sustainable. The AXA IM Research Award will thus recognise transformative research focused on solutions seeking to enable the green and just transition, particularly in the following areas:
Innovative solutions and approaches to climate change mitigation that incorporate social factors and enable the world to reach Net-Zero by 2050.
Novel approaches aimed at encouraging how, as a global society,  we encourage a shift in human behaviour towards transitioning to a Net-Zero world and what the milestones are to achieve this.
Nature-Based Solutions as a key component of our climate transition & biodiversity protection, both in terms of mitigation and adaptation. Effectiveness and co-existence with other proposed solutions. 
Innovative technology and processes to help measure biodiversity, for example soil diversity, as a means to further understand its inherent connection with climate change.
Measurement and tracking as the crux of the climate change issue, both in terms of assessing our limits and the extent of success or failure in reducing CO2 levels and other pollutants. For example, carbon pricing or alternative approaches to financial and economic incentives to CO2 (and other warming gas) reductions and measurement methodologies for both GHG emissions reduction and CO2 removal.
Beyond CO2, the reduction of other shorter lived climate forcers as a contribution to warming reduction. 
Nominees applying are expected to demonstrate the novelty, innovation, and impact of their research in these areas.
Call for nominations now open
Following a rigorous selection process, the winning researcher will be awarded the "AXA IM Research Award" for contributions which enable the just and green transition, and will be granted €100,000 in recognition of the impact the research has. 
Here is the steps for the application process:
1. Call for nominations – For NOMINATORS (From September 20th to October 5th, 2022)
The AXA Research Fund will launch a call for Nominations across the Academic Community to recommend top researchers connected with the topic under investigation. Nominators will be able to submit their nomination(s) via the following link  until October 5th 2022. 
2. Screening
The Selection Committee will perform pre-selection to ensure requirements are met.
3. Nominee Application - For NOMINEES (from October 12th to 24th, 2022)
The AXA Research Fund team will approach pre-selected candidates to inform them that they have been nominated for the AXA IM Research Award and propose that they submit an application as well as share the guidelines and requierements for this Award. Applications must be submitted via the link provided by email by October 24th 2022. 
Why have we launched this award?
As a leading responsible asset manager, AXA IM will become a Net-Zero Asset Manager by 2050 or sooner; with 65% of total assets under management currently in line to reach Net Zero (as of April 2022), we are taking a stronger stance on our investment stewardship - launching our strengthened engagement and voting policies, including a 'three strikes and you're out' strategy for climate laggards, and we are educating our global workforce to build their climate awareness. 
We are committed to going beyond what is expected of us by partnering with academia to back and empower researchers and the scientific community through grants, awards or donations to drive the solutions we need to overcome the world's sustainability problems.  
AXA IM CLIMATE TRANSITION AWARD 2021
Meet Dr. Floor van der Hilst, our research award winner
Hear from Dr. Floor van der Hilst about her research on the sustainability of bioenergy, and why we granted her €100,000 to fund this important research.
Read the press release for more information