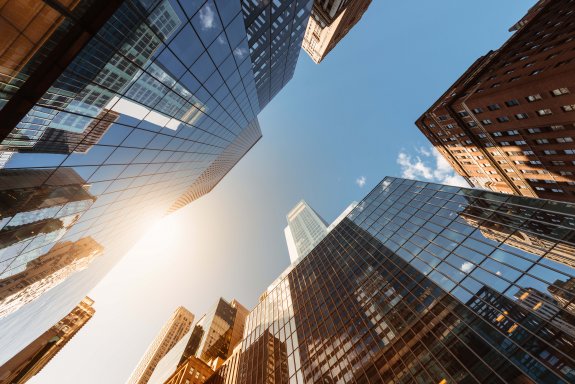 Capzanine strengthens its partnership with AXA France and AXA Investment Managers in order to accelerate its development
24 January 2019 (3 min read)
---
Capzanine*, AXA France, and AXA Investment Managers (AXA IM) today announce they are in exclusive discussions to strengthen their partnership and accelerate Capzanine's international development particularly in Europe.
This is a continuation of the fruitful collaboration initiated in 2005 and aims to strengthen the capital ties and distribution agreements between Capzanine and the companies of the AXA Group.
In this context, and subject to regulatory authorisations:
AXA France and AXA IM will jointly increase their equity stakes in Capzanine to 46%. This joint investment will be achieved via the buyback of Eurazeo's shares and a capital increase.
The Capzanine teams will remain majority shareholders (with 54%) and will retain control of the company and continue to manage it independently.
Through this transaction, Capzanine will open up its capital to a larger number of managers and acquire significant resources for its pan-European development.
AXA France, currently holding 22% of Capzanine's shares and a leading investor in its funds since 2005, will commit to increasing its investments in the next generation of funds.
Capzanine and AXA IM will also establish a private debt distribution partnership, enabling AXA IM's Structured Finance teams to support Capzanine's development on this asset class by sharing its experience with pension funds, insurers, and family offices around the world.
---
"Thanks to a disciplined investment strategy year after year, both in our equity and private debt strategies, we now enjoy the confidence of many institutional investors. We have chosen to strengthen our partnership with the AXA Group given its global footprint, in particular, to accelerate our international development." stated Christophe Karvelis, CEO and co-founder of Capzanine.
"Capzanine is a reference player in the private debt market and has been supporting small and mid-cap companies for more than 15 years. Over the years, we have built a unique network that enables us to identify financing opportunities for small and mid-cap companies and be selective in our investment decisions while maintaining a sustained pace of capital deployment and an attractive yield premium for our investors. Our platform combining complementary equity and debt expertise enables us to generate significant synergies and a high level of proprietary deal flow." added Laurent Bénard, Managing Partner of Capzanine.
"This collaboration strengthens our access to innovative, diversifying products and stable, attractive returns through the proven performance of a highly reputed management company. These investments allow AXA companies to participate in the financing of the growth of the European real economy." said Pascal Christory, Chief Investment Officer, AXA Group.
"Complementing our investment capabilities selectively to better meet the needs of our customers, is one of our strategic priorities. This partnership fits perfectly into this framework by strengthening our alternative investment offer." added Andrea Rossi, CEO of AXA IM.
"This new partnership materialises a long-term collaboration between two management teams with very similar DNA. With our structured finance platform managing €38 billion, we are delighted to partner with Capzanine alongside AXA France, to support them in this new phase of their pan-European development and to offer our clients access to the European mid cap private debt market." said Deborah Shire, Head of Structured Finance at AXA IM.
The execution of the transaction is subject to regulatory authorisation, foremost that of the French Autorité des Marchés Financiers.