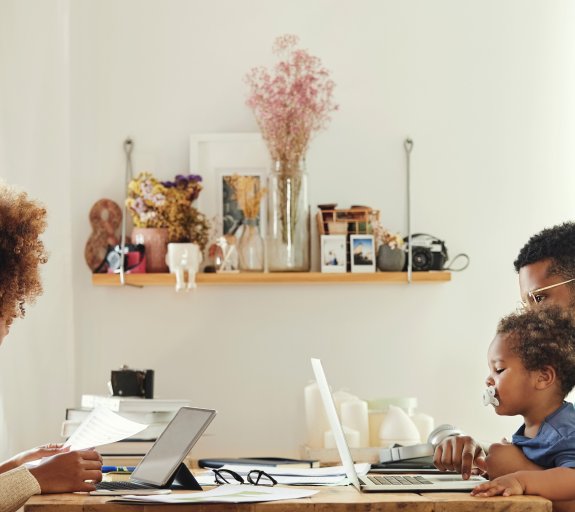 Governance
Together Tomorrow with Wai-Khuen Koh
Together Tomorrow - how are we coping with the Covid-19 crisis?
COVID-19 has heralded an era of unprecedented global transformation, professionally and personally for us all.
Across seven days, five voices from across our business shared their experiences of how they're continuing to serve clients while trying to cope with current challenges, safe in the knowledge that, soon, we will all be Together Tomorrow.
All of us have been impacted by Covid-19. Find out what "Together Tomorrow" means for some of our employees.
Controlling risk to safely grow our company - Interview with Wai-Khuen Koh - Head of Compliance, Singapore & Australia
What is the greatest challenge you are facing in your role during the current global crisis?
During COVID-19, it is most important to ensure our employees are being kept safe. As you can imagine, there has been an increase in the number of advisory notes and communications from local regulator and government bodies. Key issues focus on ensuring safe distancing in our office premises, implementing work from home amongst the staff, and guarding against increased risk of cyber threats.  We have been working with Risk Management, Technology and Senior Management to ensure that any new requirements are implemented and communicated to relevant teams as swiftly as possible, so that the business can be confident in operating as usual.
Image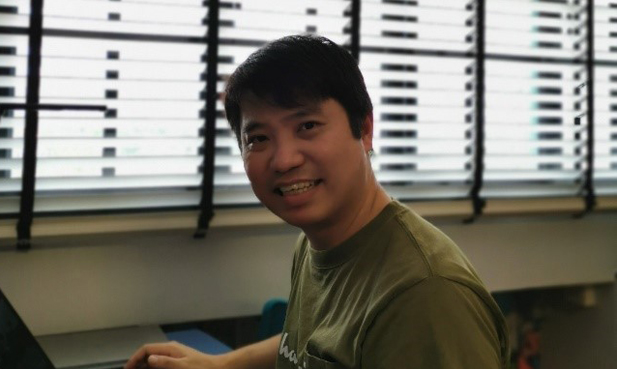 What have you adapted successfully in your way of working?
It may sound trivial, but I had to get used to working from home on a single screen laptop! In the office I have the 'luxury' of using two monitors. In comparison, everything else has been easy to adapt to. For instance, we have a range of different video calling applications and this means we can replace our regional Monday morning meeting with a video meeting – seeing each other face-to-face feels like we're a step closer to each other. I think we should try to maintain video calls between regional teams even when office life resumes.
We also just had our all Singapore staff meeting via video call this morning and it went really well. I was able to update my colleagues on the most important developments and answer immediate questions – as we would in an office situation, the only difference was that everyone was in a small square on my mobile phone instead of sitting in the usual meeting space!
I have also been able to set up my external communications system so that I can be in touch with external bodies and regulators as usual. And this has given me, and the business, a huge amount of reassurance.
What do you miss most and why?  
Probably unsurprising for a social distancing situation… face-to-face interactions with colleagues. In our work it is extremely important to maintain teamwork and build trust and understanding. So, in the current circumstances I am keeping in close contact with my colleagues – with frequent messaging, and calls. This ensures that we work together around the requirements of this 'new normal' and that we can support the business as usual.
But also, I miss simply chatting to colleagues with a tea in hand. I look forward to resuming these more casual interactions, as they're more difficult to replicate through calls.
What has improved in the job you do?
We have a pretty robust infrastructure and organisational set up and it has been easy switching to working from home, while continuing to support the business with the same level of efficiency as when we are in the office.
Working from home has provided me with some extra time as I'm not commuting. I can instead prepare and enjoy breakfast with my family in the morning or we can have lunch together. This has been a great addition to my working day.
What have you been most surprised by?
At AXA IM we were already prepared for remote working. However, the fact that so many of us needed to work from home at the same time could have really tested our technology infrastructure. Instead, it has been amazing how our technology has worked so well and been able to support us remotely without any major issues. This has been really reassuring given the highly regulated environment we operate in.
It was also great to see how my family was able to quickly adapt to the new routine and make the most of the extra time we now have together.
What will you tackle / improve next week?
As we are at the start of Q2, we will need to address some regular quarterly submissions to various regulators and authorities for the previous quarter. This requires collating information from various sources and teams and communication is essential! Timelines are tight and it will be essential to keep in touch and communicate.
What will you retain / keep up when normality resumes?
This situation has really highlighted the importance of internal communications. When we get back to the office, I will continue to keep myself updated of developments and events within AXA IM. This was previously something that we may have taken for granted before.
In the 'new normal', I would probably work from home more often, as it's been a really easy transition. Some of us can already do that once a week, but I think that more, me included, would opt for an extra day from home when possible!
I also think that we should be mindful of one another's well-being in normal circumstances too. Our team spirit has always been strong, and we will continue to be there for each other as 'normal life' resumes.