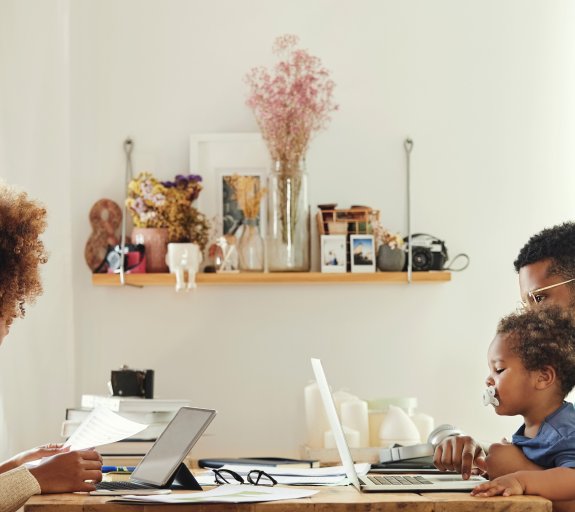 Governance
Together Tomorrow with Marie Fromaget
Together Tomorrow - how are we coping with the Covid-19 crisis?
COVID-19 has heralded an era of unprecedented global transformation, professionally and personally for us all.
Across seven days, six voices from across our business shared their experiences of how they're continuing to serve clients while trying to cope with current challenges, safe in the knowledge that, soon, we will all be Together Tomorrow.
All of us have been impacted by Covid-19. Find out what "Together Tomorrow" means for some of our employees.
Raising the bar for workplace diversity - Interview with Marie Fromaget, ESG Analyst
What is the greatest challenge you are facing in your role both personally and your experience with the companies you engage with?
Initially not being able to communicate directly to all my colleagues was challenging, but IT systems and tech applications enabled us to be virtually connected and has helped create a sense of closeness.
I am an RI analyst and I engage with companies about their gender diversity and employability practices. I was initially reluctant to send requests for information as Covid-19 progressed. I felt the need to allow time for companies to adjust to the crisis and organise their respective 'new normal'. I did however, quickly realise three things.
Firstly, I feel the Covid-19 crisis is a clear opportunity to build a new world based on more robust and sustainable foundations, meaning ESG-related engagement is more relevant than ever.
Secondly, analysing, and in some casing, scrutinising the way companies are treating their employees is very importance in these unprecedented times. We need to mitigate the risks of widening inequality during Covid-19, so companies and their employees can get back on their feet swiftly.  
Lastly, we shouldn't overlook the financial benefit reaped by companies willing to take ESG issues seriously. It has been proven that companies willing to ensure a diverse employee base better reflect the diverse needs of the customers and typically, innovate to overcome challenges more successfully than those companies who don't employ a diverse workforce. Boards and leadership teams alike should better navigate times of crisis than those with 'same-group thinking'.
What have you adapted successfully in your way of working?
I have always been a supporter of working-from-home policies. The transport strikes in France over the winter made me realise that working from home works for me! I choose the times of the day to work when I know I will be the most productive. This can fluctuate day-by-day, and it has had a positive impact on my deliverables and mood. It can mean working after dinner or sometimes during weekends. That being said, I am finding it tricky to work from home without knowing when things may return to normal.
Image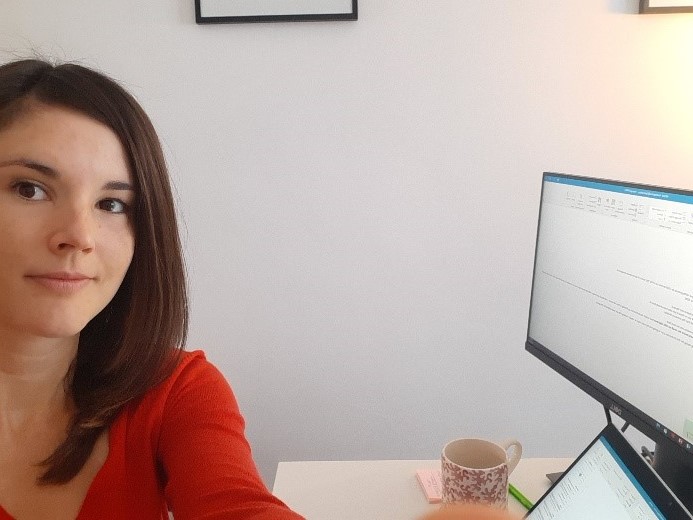 What do you miss most and why?
I clearly miss the freedom of being outside whenever I want, enjoying some fresh air on my way to the office without thinking of my attestation document (which we are currently obliged to carry when outside of our home in France). I also miss socialising with my colleagues. We are social creatures and digital applications only provide a portion of the connection we need.
What has improved in the job you do?
The strengthening of our collaboration with the Annual General Meeting (AGM) voting team is, in my opinion, a powerful improvement. We recently refined our diversity voting policy and companies are starting to take note. The extra time on my hands has also allowed me to read governance-related news and gain deeper understanding of the voting team's work.
What have you been most surprised by?
From a personal perspective, I have had the bad habit of always thinking ahead too much. Organising events or planning holidays months and months in advance, and always running after the next thing. The crisis and all its implications force us to play it by ear, slow down and enjoy each moment and the small things that I usually take for granted. I'm now trying to think more 'Carpe Diem'.
As for my role engaging with companies, I am pleasantly surprised by how many firms have highlighted their flexible working policies. Although many have been forced to do so earlier than expected, of course.
What will you tackle / improve next week?
Next week is very far away! But I have various things on my plate in terms of Covid-19 related research and engagement. I am working towards a big deadline, so I need to use my time at home efficiently.
What will you retain / keep up when normality resumes?
I think the situation will make AXA IM an even more flexible place to work than before the outbreak I'm lucky to have open managers who I won't hesitate speaking to if I need to take days to work from home. I know everybody's different, but I hope the reality of working throughout this crisis has proven the case for a fully flexible workplace.