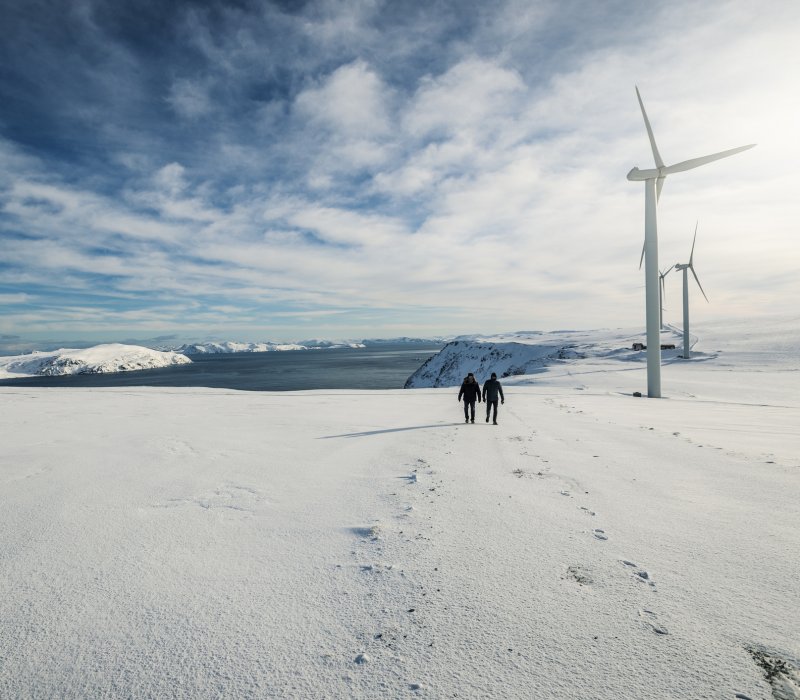 Environmental
A look back at 2021, by Marco Morelli
The acceleration of the transition to a more sustainable world
"2021 has been an exceptional year. The challenges it has presented us, with the continuing impact of Covid-19, are substantial. Many of us spent the first half of the year living in lockdown, indeed some of us are back in a lockdown again.  

I know I am not alone when I say these periods bring to front of mind what we can often take for granted. Whether it's being with friends and family, doing the everyday things, activities or hobbies that we love, or working together in person for our clients in a collegiate and supportive environment."
In this seasonal message, Marco Morelli, Executive Chairman of AXA IM, shares how he believes collectively we can make an impact and accelerate the transition to a more sustainable world in 2022. 
Our purpose in action
By maintaining a clear focus on our client's needs, we responded to these challenges well throughout 2021. But it has also shown us that we must continue to think longer-term.  As fiduciaries of our clients' assets, our purpose to 'act for human progress by investing for what matters' drives our actions every day. This means providing sustainable solutions and returns whilst increasing the positive impact we can have on our world, whether that's responding to the continued health crisis or taking decisive action in the fight against climate change. We must seek to protect and invest for what is important now and in the future.
Our purpose was reinforced by our participation to the World Climate Summit at COP26 in Glasgow last November, where I had the opportunity to represent AXA IM and to reiterate our determination to lead the transition to a more sustainable world.
The importance of taking collective action
It was clear from the discussions that collective action is not only necessary but possible, and it was encouraging to hear the mutual calls for closer collaboration across public and private sectors to find solutions. Our industry wields considerable power, with asset managers representing trillions of assets gathering to discuss their ideas and dedication to the conscious channelling of capital to climate solutions. But to exercise this power, we have to act.
Image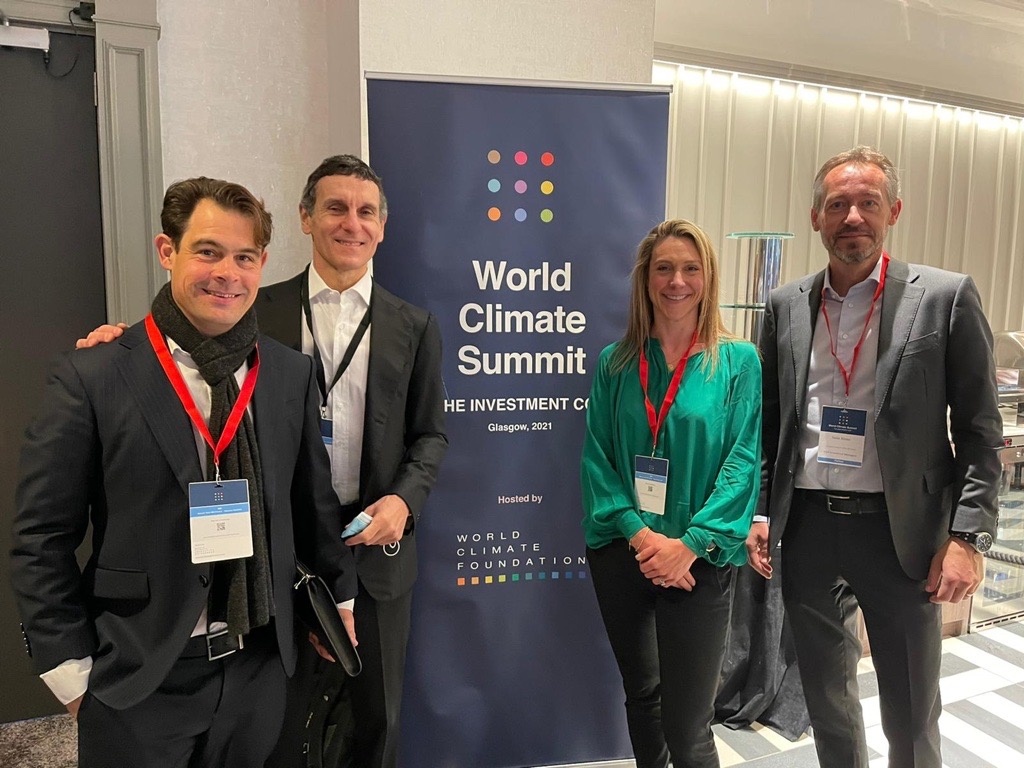 From left to right: Justin Travlos, Global Head of Responsible Investment, AXA IM Alts, Marco Morelli, Executive Chairman AXA IM, Amanda O'Toole, Clean Economy Strategy Manager and Hans Stoter, Global Head of Core Investments, at the World Climate Summit in November 2021.
It was during the World Climate Summit that we announced our Principles for Climate Action which call for our industry to pool efforts and influence the companies we invest in to effect tangible change through collaboration, engagement, and investment solutions.
Taking climate action
At AXA IM, by strengthening our engagement efforts, we will identify a focused list of climate laggards we will seek to influence to adopt stronger climate practices to achieve Net Zero by 2050. We will also expand our offering to provide you with the opportunity to invest in the transition. Finally, because some of the solutions we need to tackle the climate emergency don't exist today, we will continue to support research to help achieve a fair and just transition, most recently through our inaugural Climate Transition Award, in partnership with AXA Research Fund.
One thing is sure, unity and togetherness cannot be taken for granted again, and proactively, together, we can hope to achieve our collective goals.
- December 2021 -