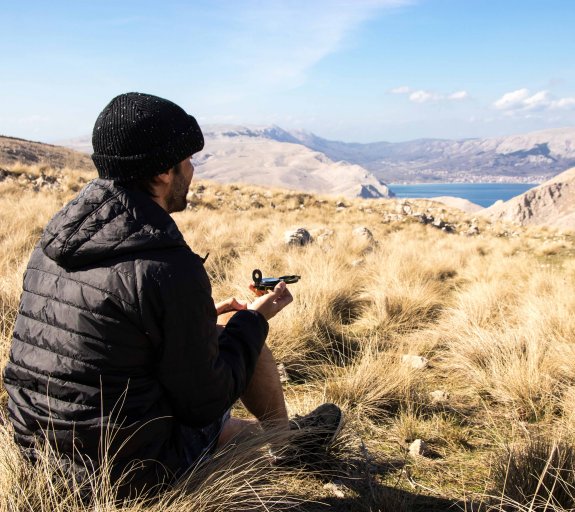 Global Thematics strategy: 2020 delivered performance, and we believe our themes can play out stronger in 2021
12 January 2021 (5 min read)
---
Key points
Equity markets rose in December as several COVID-19 vaccines were approved
Positive performance contribution from our 5 themes
We increased our Clean Tech exposure with new positions in energy efficiency specialists
---
What's happening?
Global equity markets rose in December in response to the approval of several COVID-19 vaccines in the US and parts of Europe. Whilst the pace of the vaccine rollout remains unclear, the prospect of normalisation provided optimism for the market. Towards the end of December, a Brexit agreement between the European Union European Union and the United Kingdom (UK) was reached providing greater clarity and an improved environment for corporate planning and investment, particularly for the UK.
Despite the continued spread of COVID-19 in the US, macroeconomic data has been largely positive, with manufacturing and employment data both indicating continued growth. COVID-19 restrictions have weighed more heavily on economic activity in Europe. In Asia, where the virus has largely been contained, growth remains evident – notably in China.
We remain convinced that the disruption caused by COVID 19 has accelerated existing secular trends, improving the long-term outlook for a number of themes within the Global Thematics, with the drivers of all five themes remaining intact.
Portfolio positioning and performance
The strategy outperformed the broader equity market (MSCI All Country World) in December with a positive contribution from all themes.
Ageing & Lifestyle benefitted from strength in Dexcom and Amedisys. Dexcom produces continuous glucose monitoring devices for diabetes which improve the outlook for diabetic patients but for which penetration remains low. Amedisys is a provider of at home healthcare services and has benefitted from the desire to avoid hospital settings. Whilst the pandemic has created a tailwind for the business, we believe the shift to at home care will continue in the longer term.
In Automation, holdings in TSMC and Intuitive Surgical outperformed. TSMC is a global leader in semi-conductor manufacture, an industry which currently enjoys strong fundamentals. Intuitive Surgery is a leading robotic surgery player which experienced a near term slowdown due to COVID related disruption but operates in a market which should benefit from rising penetration in the longer term.
In Connected Consumer, Proofpoint offers leading cloud-based email security solutions. Despite the headwind of COVID related disruption to some customers, it is seeing benefits from the bundling of expanded services and has the potential to benefit from the ongoing migration of business to the cloud. Paypal and Global Payments continued to perform well as they demonstrate their exposure to the shift to cards and online spending.
In Clean Tech, outperformance was led by Darling ingredients and Hannon Armstrong Sustainable Infrastructure. Darling Ingredients collects and recycles animal processing waste and used cooking oil to produce a range of products including biodiesel and fertiliser. It has responded well to optimism around clean fuel standards.  Hannon Armstrong invests in niche renewable and energy efficiency projects and has benefitted from optimism for the pace of the Energy Transition.
During December, we made a number of adjustments to the strategy, increasing our exposure to Clean Tech through new positions in US energy efficiency specialist Ameresco, Dutch energy storage and management provider Alfen and US based Waste Connections. We also added to holdings in Orsted, Nextera and Darling Ingredients. We funded this by trimming holdings across a range of outperforming holdings, many in Connected Consumer.
Outlook
Macroeconomic conditions are mixed as a result of the varying degrees of success in managing COVID-19 and differing levels of policy support during disruption. In Asia, normalisation continues and domestic conditions appear healthy, despite the ongoing risk to many export markets. In Europe, COVID-19 restrictions are weighing on macro conditions. The rollout of the vaccine offers some visibility of a path to re-opening the economy and thus provides reason for optimism. Policy support remains strong and fiscal stimulus is expected to be associated with areas of the Global Thematics, including Digitalisation and the Energy Transition. Macro conditions in the US are stronger, and policy support will fall increasingly to the Fed, resulting in low rates for an extended period. This should be positive for equities with a secular growth opportunity.
We retain the view that high quality management teams, operating businesses with a sustainable competitive advantage in their markets and with the benefit of secular tailwinds are well placed to navigate the current disruption.  The strategy is therefore well positioned to benefit from the secular shifts we are witnessing globally.
No assurance can be given that the Global Thematics Strategy will be successful. Investors can lose some or all of their capital invested. The Global Thematics strategy is subject to risks including Equity; Emerging markets; Currency; Global investments; Investments in small and/or micro capitalisation universe; ESG.
Not for Retail distribution