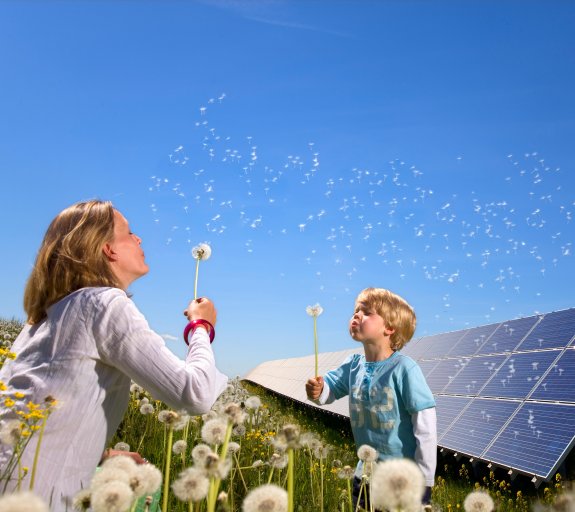 Clean Economy strategy: Data for 2020 demonstrated the ongoing shift towards the electrification of the vehicle fleet
12 January 2021 (5 min read)
---
Key points
Equity markets rose in December as several COVID-19 vaccines were approved
All four sub-themes contributed positively to performance
We initiated positions in Iberdrola, Befesa and Ceres Power
---
What's happening?
Global equity markets rose in December in response to the approval of several COVID-19 vaccines in the US and parts of Europe. Whilst the pace of the vaccine rollout remains unclear, the prospect of normalisation provided optimism for the market.
Within 'Low Carbon Transport', the electrification of vehicle sales continues, led by Europe where policy support remains robust, evidenced by announcements such as the UK's recent announcement that it would bring forward the ban on sale of petrol engines from 2040 to 2030. Data for 2020 electric vehicle sales demonstrates the ongoing shift, as Norway reports 54%1  year on year growth in electric vehicle sales in 2020 and France reporting a fourfold year on year increase in electric vehicle penetration for 2020. In the UK, Tesla's model 3 was the bestselling car in December. We remain optimistic for the ongoing electrification of the vehicle fleet, supported by new model launches, policy support and continued innovation in the battery space.
For 'Smart Energy', we note the resilience of investment in the Energy Transition. Despite a drop in global electricity demand of 2% in 20202 , the International Energy Agency projects that renewable generation grew 7%2 during the year, underpinned by long term contracts, priority access to the grid and sustained installations. As innovation continues to lower the cost of adopting clean energy technologies, the transition is becoming more affordable – a fact noted by the UK's Committee on Climate Change as part of their review of the UK's carbon budget. This progress is supportive of growth for the many enabling technologies such as static energy storage and smart grid solutions.
In the 'Agriculture and Food Industry', the shift towards a more sustainable diet continues, illustrated by a ramp up in targets for emissions and food waste from a number of leading players in the food industry. Consumer interest in clean and sustainable diets continues to focus on a broad range of issues including food waste, air miles, clean labels, meat free, lab grown meat and organic, amongst others. The rise of flexitarian and vegan diets was highlighted by the 500,0003  people who signed up to the Veganuary challenge – twice the number who pledged to go vegan for January in 2019.
In 'Natural Resource Preservation', we note the growing opportunity for businesses which support circularisation as traditional export markets become less willing to accept developed market waste; the value of e-waste continues to rise and policy makers – particularly in Europe – seek to internalise the issue. We note continued innovation in packaging and product design across many industries, the latter notably in consumer electronics.
Portfolio positioning and performance
The Clean Tech strategy outperformed the broader equity market (MSCI All Country World) during December with all four sub-themes contributing positively.
In 'Smart Energy', outperformance was broad based. Holdings in renewables companies TPI Composites, Hannon Armstrong, Alfen and Ameresco all demonstrated strong execution and backlogs in their respective areas of leadership (composite for wind turbines, niche decarbonisation projects, energy storage and energy management).
In 'Low Carbon Transport', Tesla was a notable outperformer due to both its inclusion in the S&P500, and increased optimism around the electrification of vehicles.
In 'Natural Resource Preservation', Itron and Darling Ingredients lead performance. Itron performed well following constructive quarterly earnings in November. Darling Ingredients responded well to optimism around clean fuel standards. 
During December, we opened a position in the Spanish energy group Iberdrola which is one of the largest power utilities in the world and a leader in wind power. We funded Iberdrola by reducing exposure to Enel. Both stocks are clear contributors to the Energy Transition in Europe but we feel Iberdrola is further ahead in the transition and well positioned to continue to progress in this opportunity. We opened positions in Befesa and Ceres Power. Befesa collects hazardous waste materials from steel production and recycles this into zinc oxide for use in the production of galvanised steel.  Ceres Power is a fuel cell manufacturer with a scalable steel oxide technology which is highly efficient and responsive, compatible with hydrogen and used for numerous static solutions as well as in mobility. We also made a number of small adjustments to weights in the portfolio, trimming outperforming holdings including Tesla and adding to Vestas Wind Systems and Ameresco.
Outlook
The EU and its member states have underlined their commitment to Net Zero 2050 and set the framework for a green recovery in Europe. China has recently made a commitment to net zero by 2060, a significant move which came sooner than many expected. Corporates are also increasingly committed to Net Zero targets and are investing accordingly. In addition to existing consumer trends and cost-effective technologies, this represents accelerated opportunity for the Clean Economy.
We retain the view that high quality management teams, operating businesses with a sustainable competitive advantage in their markets and with the benefit of secular tailwinds are best placed to weather the current storm and to seize opportunities for growth. The portfolio is therefore well positioned to benefit from the secular growth opportunities we see within the Clean Economy.
No assurance can be given that the Clean Economy strategy will be successful. Investors can lose some or all of their capital invested. The Clean Economy is subject to risks including Equity; Emerging Markets; Global Investments; Investments in small and micro capitalisation universe; Investments in specific sectors or asset classes.
Reuters – 05/01/2021
International Energy Agency (IEA) – December 2020
International Energy Agency (IEA) – December 2020
veganuary.com – January 2021
Not for Retail distribution