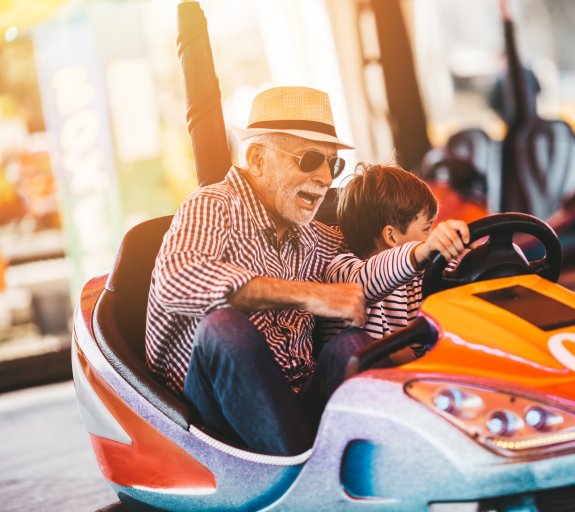 Digital Economy
Longevity Economy strategy - Strategy outperformed benchmark as global equities continued to rally
---
Key points
MSCI AC rallied further in July, despite ongoing implications of the pandemic
Strength across all four sub-themes contributed to strategy outperformance
Few changes were made to the portfolio during the month
---
What's happening?
The rally in global equities continued unabated as the MSCI AC World Index rose in July following on from the strongest quarterly performance since 2009 despite a pandemic that continues to grip the global economy. While these events seem to be at odds with each other, considering that the US government can borrow for 10 years at a close to historic low rate, it is less surprising that risk assets have appreciated in price as investors search for more attractive yields.
The resurgent outbreak of COVID-19 cases in the US began to flatten giving reason for optimism, although the number of deaths continued to increase from the low reached in the second quarter. While the overall duration of the recent outbreak in the US is unclear, we are starting to get a picture of the actual impact of the pandemic as more companies report earnings for the second quarter. For example, in healthcare services and equipment, the early phases of the pandemic were marked by cancellations for non-essential surgical procedures and reduced capital expenditure from healthcare providers and researchers. But in general, second quarter financial results for firms in this subsector were better than expected; at time of writing 82% of companies in the S&P 500 Healthcare services and equipment sector reported second quarter earnings that beat analyst expectations. Furthermore, share prices for these firms have generally reacted positively, suggesting results have genuinely exceeded prior expectations, which gives some confidence that valuations are not significantly ahead of current consensus in certain market subsectors that have been particularly at-risk of a downturn due to the COVID-19 pandemic.
Portfolio positioning and performance
All four of the Longevity strategy's subthemes (Treatment, Senior Care, Wellness and Silver Spending) contributed positively to the strategy outperforming its benchmark in July. One of the strongest contributions came from
AstraZeneca within our Treatment subtheme. Over recent years, AstraZeneca has brought to market an impressive range of new drugs, led by its innovative cancer therapies, such as Tagrisso. Furthermore, the company has executed well on a growth strategy meaning that more than 20% of sales now come from the fast-growing Chinese market. The share price move seen in July was linked to AstraZeneca's partnership with Oxford University, UK, to develop its vaccine to inoculate against COVID-19. The publication of the phase 1 data in a leading medical journal, provided positive signs that the vaccine stimulates an immune response with acceptable safety. Larger phase 3 trials are ongoing and could report results by the end of 2020; we are very hopeful for positive results.
In contrast, our Wellness-focused holding, BasicFit fell as new localised outbreaks of COVID-19 across Europe increased fears of further disruptions to gym operators. We accept that short term resurgence in virus cases could slow gyms reopening, but over the long term we believe consumers will understand the need to stay active for longer in order to live longer healthier lives. While gym usage is often thought of as an activity for younger consumers, a Nuffield Health study found that people over 65 are actually the UK's most frequent gym goers, with gym usage peaking at age 72 (source: Nuffield Health, 22 March 2016).
We made limited changes to the portfolio during the month, but added to our position in Pets at Home, there have been multiple media reports of increasing pet ownership during lockdown in the UK. In our opinion, Pets at Home's organisation as an omnichannel retailer with a significant veterinary joint venture business positions it well to benefit from any increases to demand for pet care products and services.
Outlook
Coronavirus and the global response to the health emergency have negatively impacted the global economy and it is too soon to know when economic activity will rebound to pre-crisis levels, but recent China economic data and European PMI numbers justify some optimism that activity can rebound more quickly with the right conditions.
The pace of development and extent of collaboration seen in the biopharma sector during the COVID-19 pandemic is inspiring. This gives us confidence that the standard of care will continue to increase over the next year, which is an important step in allowing countries to reopen economies without a significant increase in mortality. Testing for presence of the disease is another key concern and it is positive to see testing capacity has rapidly increased globally. However, despite all the recent progress, the virus remains prevalent and cases numbers are accelerating in some areas.
A rapid short-term increase in unemployment in countries that have enacted strict social distancing policies is to be expected. However, the unprecedented monetary and fiscal response from central banks and policymakers in many developed markets may cushion the negative economic impacts of the virus outbreak and provide the environment for economic activity to rebound.
The unshakeable conclusion of the outlook for the Longevity Economy is that the global population continues to age and this creates opportunities for companies that are positioned to benefit from long-term changes in consumption patterns that ageing populations could bring.
No assurance can be given that the Longevity Economy Strategy will be successful. Investors can lose some or all of their capital invested. The Longevity Economy Strategy is subject to risks including: Equity; Currency; Global Investments; Emerging markets; Investments in small capitalisation universe and Investment in specific asset classes.
Not for Retail distribution