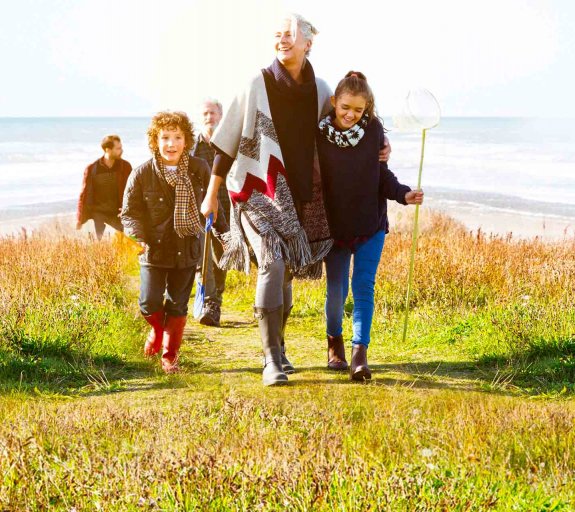 Digital Economy
Longevity Economy strategy - Continued long term focus as earnings reveal the extent of the pandemic's impact
---
Key points
MSCI AC posted its strongest quarterly return since 2009
Company earnings are starting to reveal true impact of pandemic
We continue to take a long term view, while looking for attractive entry points created by short term price movements
---
What's happening?
The MSCI AC World Index rose in June to cap off the strongest quarterly performance since 2009 despite a pandemic that continues to grip the global economy. While these events seem to be at odds with each other, considering that the US government can borrow for 10 years at a close to historic low rate of 0.66%, it is less surprising that risk assets have appreciated in price as investors search for more attractive yields.
We are starting to get a picture of the actual impact of the pandemic as more companies report earnings that cover the months of April and May, when many countries in Europe and North America were in lockdown to curtail the spread of the virus. For example, sportwear manufacturer Nike reported results to the end of May that showed significant declines in demand in Europe and the US, underlining the strong negative impact on consumer purchases. But the muted share price reaction suggests that, at the moment, market participants are willing to overlook many companies' near term performance as a result of COVID-19 if they believe the long-term strategic direction is more positive. We remain focused on the long-term prospects for the businesses in which we invest and to us, short term price movements often create opportunities to get into companies with exciting long-term prospects at temporary discounts.
Portfolio positioning and performance
The Longevity strategy did not keep pace with its comparative benchmark in June, this was primarily due to our Senior Care and Treatment exposed holdings. However, Teladoc bucked that trend; the company's virtual physician appointment service continues to see record adoption as doctors and patients limit in-person interactions. We recently had the opportunity to catch up with the management of Teladoc, who underlined for us the dramatic increase in demand for the company's services and the wide-ranging clinical settings in which it could be used beyond general practitioner appointments. It is expected that demand for healthcare will increase as populations age, and the advantage of a service such as Teladoc's is that demand can be better distributed through a healthcare system because physicians in low demand areas can be easily connected with patients in high demand areas.
Connecting digitally with consumers is an important existing theme within the "Evolving Economy" that has been further amplified by the COVID-19 pandemic. This isn't restricted to connecting physicians and patients – even companies such as low-cost gym operator, Basic Fit, which has been hit by gym closures during the pandemic has been able to connect with its members through its app, providing workouts and nutrition plans.
We initiated a new position in Pets at Home Group in June. Pet ownership is rising among older people and some studies have found it can be emotionally beneficial and improve mental health. Pets at Home's strategy takes a holistic view of pet care including nutrition, accessories, grooming and veterinary, and engaging customers through multiple channels, which we think lends itself well to changing consumer trends.
We closed our position in senior living real estate investment trust, Ventas, while we see demand for senior living accommodation in the future, there are reasons to believe many older people will prefer to age in their home rather than moving to a dedicated senior living campus and this may lead to lower than expected demand over the next few years. We are also concerned that near term pressure from reductions in new residents moving in as a result of the coronavirus pandemic could put pressure on facility operator's profit margins.
Outlook
Coronavirus and the global response to the health emergency are likely to negatively impact the global economy in the short term. Efforts to slow the spread of the virus, such as the closing of country borders and quarantines in affected areas will likely depress economic activity across multiple sectors.
The pace of development and extent of collaboration seen in the biopharma sector during the COVID-19 pandemic is inspiring. This gives us confidence that the standard of care will continue to increase over the next year, which is an important step in allowing countries to reopen economies without a significant increase in mortality. Testing for presence of the disease is another key concern and it is positive to see testing capacity rapidly increasing globally, with highly accurate antibody tests starting to come to market. However, despite all the recent progress, the virus remains prevalent and cases numbers are accelerating in some areas.
A rapid short-term increase in unemployment in countries that have enacted strict social distancing policies is to be expected. However, the unprecedent monetary and fiscal response from central banks and policymakers in many developed markets may cushion the negative economic impacts of the virus outbreak and provides reasons for optimism in the ability for economic activity to rebound.
The unshakeable conclusion of the outlook for the Longevity Economy is that the global population continues to age and this creates opportunities for companies that are positioned to benefit from long-term changes in consumption patterns that ageing populations could bring.
No assurance can be given that the Longevity Economy Strategy will be successful. Investors can lose some or all of their capital invested. The Longevity Economy Strategy is subject to risks including: Equity; Currency; Global Investments; Emerging markets; Investments in small capitalisation universe and Investment in specific asset classes.