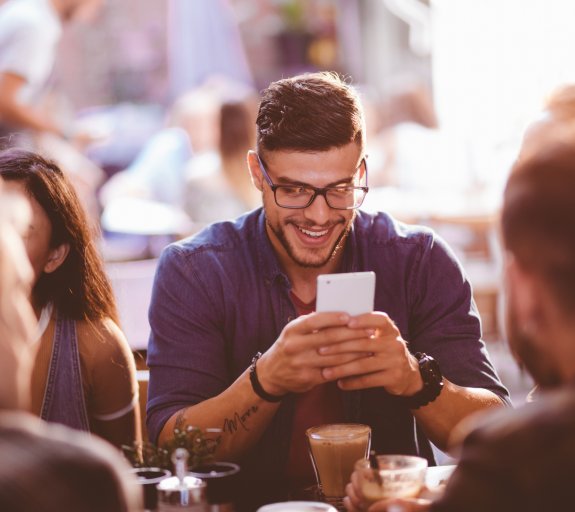 Digital Economy
Global Technology strategy - Business conditions troughed in April and has been improving since
---
Key points:
Global equity markets continued to recover whilst the technology sector outperformed
Several of the themes we invest into continued to perform strongly
Positive contributions from gaming, video conferencing and digital payment providers
---
What's happening?
During May, global equity markets continued to recover with the MSCI World index climbing 2.8%1, whilst the technology sector outperformed with the MSCI World Information Technology Index gaining 6.7%1.  [All index returns provided in GBP].
Investors' optimism was supported by countries continuing to ease their lockdown measures, lifting hopes for a recovery in economic activity. Optimism around ongoing monetary and fiscal policy combined with encouraging news for a potential vaccine also continued to support broader markets. From a market perspective, we attended a number of meetings with companies we invest in. The overall tone was encouraging, most businesses highlighting a troughing of activity in April followed by a sequential improvement in demand.
Portfolio positioning and performance
The Global Technology strategy performed positively in June, as several of the themes we invest into continued to perform well. As such, we have seen notable contributions from China internet and gaming company Tencent, on the back of positive game announcements2 coming out of its conference.
We've also noted solid performance from the work-from-home enablers Zoom Video, a provider of a video conferencing platform enabling enterprise meetings to take place with personnel in different locations. We also saw strong performance from cloud-based security company Zscaler as it reported revenue growth well ahead of expectations and raised guidance for the full year. Performance and security on the cloud are key concerns for work-from-home setups, and Zscaler has seen an acceleration in cloud security deployments to address those needs.
Elsewhere, other notable performers included Teradyne (provider of test systems for semiconductors and mobile phones) and Qualcomm (wireless communications chips) whose businesses exposed to the increasing 5G deployments have been beneficial.
Outlook
Over the last few weeks, the team has spent a lot of time meeting with the management teams of our investments (via video conference and web conference); as well as meeting with companies that are on our short list of potential investment candidates.  Generally, the tone has been constructive with the general message being that business conditions troughed in April and has been improving since.
Later this month, we will begin to receive reports for companies second quarter results as well as get a picture of what management teams are thinking with regards to the second half of 2020.  We are anticipating that many companies will have set an achievable expectation for their June quarter; and we have already noted that a couple of our investments, namely Microchip and Xilinx, have raised guidance for this period.
We remain aware that there will likely be further after-shocks felt around the globe as a result of the virus and that there might also be a second wave of outbreaks at some point.  We are also aware that the summer months often present opportunities within the technology sector and so, we continue to preserve a slightly higher cash balance than normal in order to take advantage of any further volatility in markets during the forthcoming summer months.
No assurance can be given that the Global Technology Strategy will be successful. Investors can lose some or all of their capital invested. The Global Technology strategy is subject to risks including; Equity; Smaller companies; Currency; Industry sector or region; Changing technology; Emerging markets; Liquidity.
Bloomberg – 30/06/2020
Bloomberg – 30/06/2020
Tencent Annual Conference - 27/06/20
Not for Retail distribution