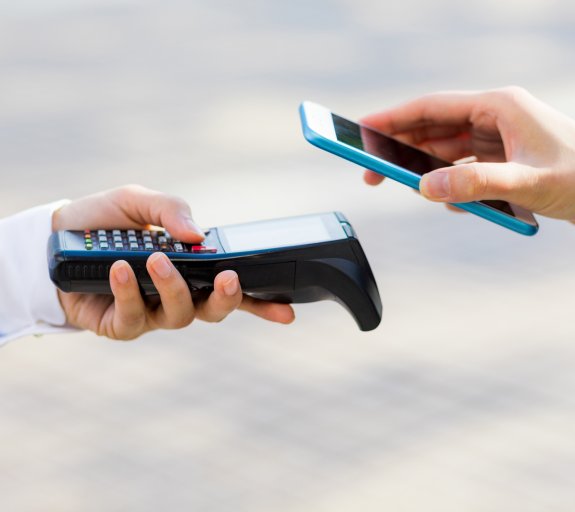 Digital Economy
Digital Economy strategy - Several themes played in the strategy continued to perform
---
Key points:
Global Equity markets bounced back in April
Support from ecommerce, cloud software and digital media companies
We started a position in Akamai, global content delivery network and security provider
---
What's happening?
Global equity markets bounced back in April, with the MSCI All Country World index rising 11%1. Investors focused their attention on the slowdown of the spread of Covid-19, hopes of a potential treatment and plans for some gradual reopening of the economies. Unprecedented monetary and fiscal measures across the globe have been put in place to help businesses and households cope during the coming months, several countries pledging packages well over 10% of their GDP2.
From a market perspective, earnings season for the first quarter has now commenced and while it's too early to draw broad conclusions, results so far have been encouraging. As the first quarter progressed, most companies and industries have seen a deterioration especially during March, whilst guidance for the second quarter (when companies chose to provide) are reflecting the ongoing lockdowns.  We are monitoring how management teams have been reacting to the current situation, and what their insights are into business activity on a global basis.
Portfolio positioning and performance
In this uncertain environment the Digital Economy strategy has held up well, and has continued to be more resilient than the broader equity market (MSCI AC World), as several themes played in the strategy continued to perform strongly. As such, we've seen notable contributions from ecommerce companies including the online grocery retailer Ocado, the global ecommerce leader Amazon and the digital payment provider Paypal. The unprecedented volume of people having to work from home drove an increasing adoption for cloud software. Therefore we've seen positive contributions from cloud-based Information Technology Operations Management (ITOM) software player ServiceNow, cloud-based customer service platforms Five9 and Zendesk as well as cloud-based virtual banking solutions provider Q2 Holdings. Elsewhere, the digital media players which are benefitting from individuals being in confinement also supported the strategy with positive contributions from global social network Facebook and digital media conglomerate IAC.
During the month we sold the remainder of our investment in Booking Holdings, the global OTA3, as we feel the global travel market might be under pressure for longer than expected.
We started a position in Akamai, global content delivery network and security provider. Akamai should be a beneficiary from higher traffic demands on the internet from increased working from home, accelerated adoption of OTT4 services and significantly higher financial transactions online.
Outlook
The current situation has truly been a black swan event, something that was not expected, and even now it is hard to predict the duration or the magnitude of the effects. We are encouraged by the signs of a slowdown in the pandemic and plans for a gradual reopening of the economies, but we are mindful that the impact to the global economy will not be fully known for some time, and the timelines for the issue to come under control are still uncertain. Central banks and governments have stepped up with unprecedented stimulus measures in order to provide support to the economies and support to the equity markets. During this period of uncertainty we remain focused on our investment philosophy, which is the preference to invest in companies who address a strong long-term opportunity. We firmly believe that the opportunity driven by the long-term theme, the Digital Economy, remains intact, and could even play out stronger, once the current turmoil is over.  Digital Transformation is expected to be an important business focus for the coming years, and the portfolio remains well positioned to benefit from the trends associated with the digital economy theme, such as online commerce, digital media consumption, electronic payments and digital transformation.
No assurance can be given that the Digital Economy strategy will be successful. Investors can lose some or all of their capital invested. The Digital Economy is subject to risks including Equity; Emerging Markets; Global Investments; Investments in small and/or micro capitalisation universe; Investments in specific sectors or asset classes; ESG.
Bloomberg as of 30/04/2020
Gross Domestic Product
Online Travel Agency
Over-The-Top service
Not for Retail distribution: