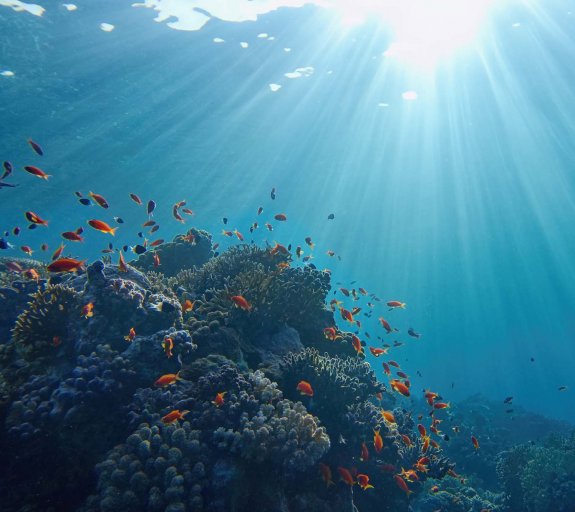 Ambitious climate-focused plans for our investments
We have committed to reducing greenhouse gas emissions across all assets to net zero by 2050 or sooner.
Reaching Net Zero
Our commitment forms a part of our membership of the Net Zero Asset Managers Initiative – an industry collaboration that supports global efforts to limit warming to 1.5°C.
We will be working closely with our parent company, AXA Group, whose assets we manage, and in partnership with asset-owner clients on analysis, reporting and changes to investment portfolios.
We aim to set intermediate targets for 2030 and 2040, to demonstrate our progress towards the 2050 goal. We expect to review these at least every five years, with a view to ratcheting up the proportion of assets under management (AUM) covered until 100% of assets are included.
A greener product range
We intend to continue to launch climate-oriented strategies in a targeted manner in addition to deploying net zero approaches across a range of existing strategies in 2021. In addition to expanding our portfolio of green investments.
We see green assets as one of three types:
Image

We are strengthening our responsible investing (RI) offering with a new "ACT" range. The range invests with a purpose to support the transition to a more sustainable global economy. The offering is assigned Environment, Social, Governance (ESG) targets and/or objectives linked to the UN Sustainable Development Goals (SDGs)2 , particularly those focused on climate.
VGhlIHRhcmdldGluZyBvZiBzcGVjaWZpYyBTREcgZG9lcyBub3QgaW1wbHkgdGhlIGVuZG9yc2VtZW50IG9mIHRoZSBVbml0ZWQgTmF0aW9ucyBvZiBBWEEgSW52ZXN0bWVudCBNYW5hZ2VycywgaXRzIHByb2R1Y3RzIG9yIHNlcnZpY2VzLCBvciBvZiBpdHMgcGxhbm5lZCBhY3Rpdml0aWVzIGFuZCBkb2VzIG5vdCBjb25zdGl0dXRlLCBleHBsaWNpdGx5IG9yIGltcGxpY2l0bHksIGEgcmVjb21tZW5kYXRpb24gZm9yIGFuIGludmVzdG1lbnQgc3RyYXRlZ3kuIA==
Schneider Electric - Case Study
One of our impact investments is one of Europe's largest companies, Schneider Electric. By virtue of its scale and commitment to best-in-class tech, we believe Schneider can potentially offer innovation in energy efficiency, and support the sustainable development of smart grids, renewables etc. - all relevant to climate change goals.

Schneider as a large player should be able to tap more easily into an increasing global commitment to boosting energy efficiency and tackling important SDGs.

23.8% - Increase in turnover for sustainability services platform

24% - Average energy saving from digitisation

$67.6bn - Schneider Electric market cap 1
U291cmNlOiBBWEEgSU0vU2NobmVpZGVyIEVsZWN0cmljIGFubnVhbCByZXBvcnQgMjAxOS9TRSBHbG9iYWwgRGlnaXRhbCBUcmFuc2Zvcm1hdGlvbiBCZW5lZml0cyBSZXBvcnQgMjAxOS9FUEE=